The success of YouTube influencer marketing campaigns can be harder to track than other platforms, such as Instagram. YouTube videos tend to be longer, more informative, and less catchy than a quick 20-second clip. While a video may have thousands of views, this doesn't equate to ROI – return on investment.
Spending a portion of your marketing budget on YouTube influencers is a smart move, as long as your boosting sales and increasing online visibility. Read on to learn more about how to measure and improve ROI for your business.
1. Invest in the Right Influencer Marketing Campaigns
The first step in making the most out of your influencer marketing campaigns is deciding which influencer will benefit your brand. You'll need to consider their audience demographics, the number of followers they have, and their specific engagement rates to decide where to invest your money.

YouTube influencer marketing is a lucrative strategy that can boost your sales and brand visibility online. According to Jumpshot, YouTube influencer marketing conversion rates are at 2.7%, five times higher than traditional advertising strategies.
---
2. Viewer Retention in Influencer Marketing Campaigns
One hundred views or 1 million doesn't matter much if the viewer leaves the video after the first minute. Check the metrics with YouTube Studio. You can accurately measure real-time views, watch time, average view duration, and estimated revenue. If only 25% of viewers watch the entire video, your product or service may have never made its mark.
Furthermore, if the video has higher retention, the YouTube platform will recommend more viewers! This means higher visibility and more significant ROI for your business.

How to Improve Viewer Retention:
· Captivate the audience: If an intro isn't alluring, no one will stay around to finish the content. YouTube has an endless stream of entertainment – they'll find what they're looking for somewhere else!
· Add value: The entirety of a video should have value to viewers. Keep the content relevant and to the point to ensure higher retention.
· Shorten the video: If a piece of content goes on and on without ever getting to the point, viewers will leave.
· Clickbait: Yes – a video thumbnail should be clickbait-worthy! But save the punchline for the end. Curiosity will lead people to finish the entire video.
· Be unpredictable: This plays right into captivating an audience. Keep the twists coming at every turn! This will add entertainment value to content.
---
3. Clickthrough Rate or CTR In Influencer Marketing Campaigns
Use the clickthrough rate to find out how well an audience receives your keywords, ads, products, and free listings. A simple formula determines the CTR, the number of clicks on an ad divided by the number of views or impressions (clicks/impressions=CTR). The average clickthrough rate on YouTube is 0.514%, but this number varies greatly depending on the industry, type of business, and your personal goals.
All in all, a good CTR should beat this average!
· Compelling thumbnails should be used on all of your videos
· Write intriguing titles
· Use keyword and SEO practices to optimize your video in search engines
· Track your video engagement and adapt accordingly
· Try various thumbnails and titles; when you find a winning combination – stick with it!
---
4. Track Your Influencers' Engagement Rates
Much like viewer retention, engagement rates can help determine how well a video is performing on YouTube, in turn, giving you a better idea of how a target audience is receiving your product.
Your engagement rate is determined on YouTube with a simple formula: Likes + Comments / Views X 100 = Engagement rate percentage


Here are some ways to improve engagement rates on YouTube:
· Your audience won't engage with you if you don't engage with them! Respond to comments, take suggestions, and be relatable.
· Post consistently – this is the key to any successful marketing campaign
· Always include a "call to action"; why should they buy a product or subscribe to a service?
· Know your audiences' demographic and tailor your content to appeal to them
---
Measuring the return on investment, or ROI, of an influencer marketing campaign, is simpler than you think. Here are three ways to gauge how an influencer is increasing your brand's revenue:
Use an Affiliate Link: Affiliate links are by far the simplest way to track ROI by revenue generated through each YouTube influencer. Each influencer associated with your brand should be given a unique link. Through the use of this URL, you can track how much traffic they are generating to your site, how many purchases are made using the link, and the average order amount of every purchase.
Unfortunately, an affiliate link does have a time limit. If a customer is driven to your site through the influence of a YouTube marketer but doesn't make a purchase within a specific period, that sale will not be connected to the influencer.
You can include a discount along with the affiliate link to drive traffic to your website further. The use of both a discount code and affiliate link are great ways to track ROI.
How Can You Measure ROI?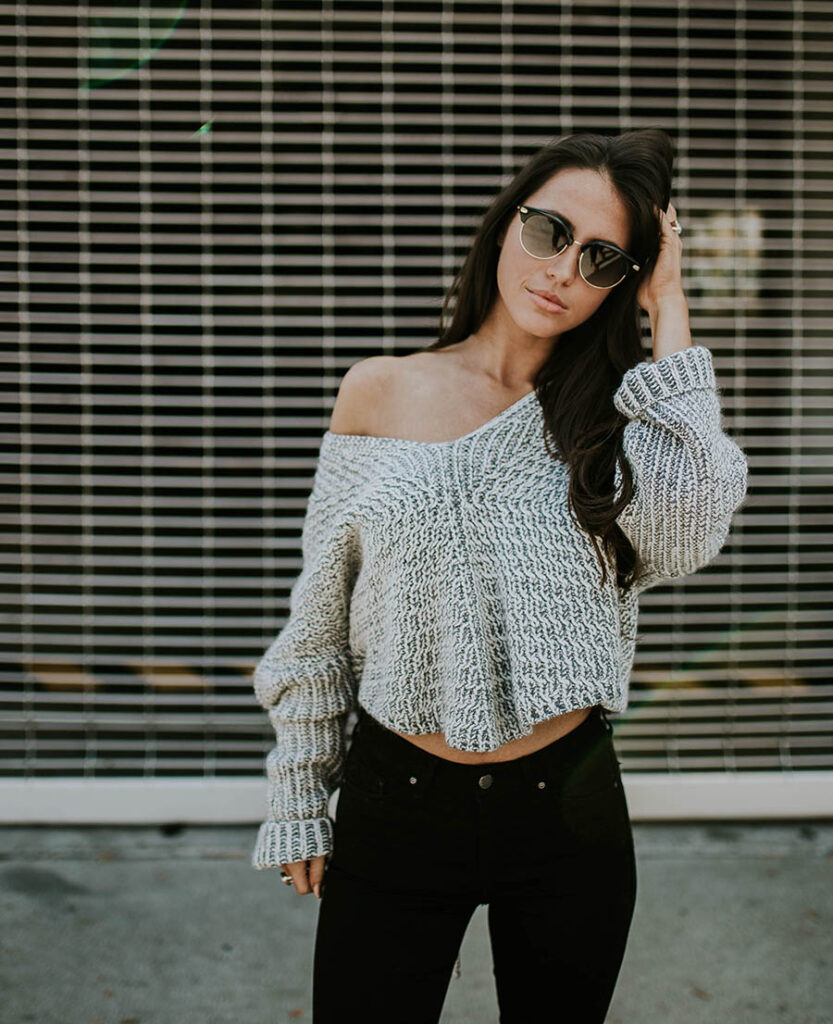 ---
Custom Promo & Discount Codes: These codes will allow a longer duration between interest and purchase. Customers do not always follow a link and immediately make a purchase, but a long-term promo code gives the consumer time to make their decision, and you can still track which influencer drove the transaction through the use of the promo code.
Promo codes are easy to create for your brand and incentivize customers to try your products. If the influencer representing your brand has tentative followers, who would like to try a product but don't want to invest in the total price, this is a great way to create new and repeat customers. Shopify can help you make 20 million unique discount codes! With this site, you can dictate how long the code is active, how many times it can be used, minimum purchase orders, and restrict it to certain products.
---
Use Google Analytics: Google Analytics can help you accurately track sales generated by an influencer. Use the "Event" goal feature to track which online customers clicked on your site due to the reference of an influencer. The use of Google Analytics will help to create detailed reports that will be instrumental in determining your ROI.

You'll be able to keep tabs on your campaigns, generate marketing source codes, and build influencer tracking URLs with the Google URL Builder. Google is the parent company of YouTube and utilizing its many features will ensure the successful projection of ROI. Use this link to start taking advantage of Google Analytics here.
6. Track the Source of Traffic

Again, Google Analytics is an excellent tool for traffic sources. The platform will collect, process, and report all of your ad campaign information. This can provide you with vital information about which influencers are the most beneficial to your brand, where they are generating traffic, and how many consumers act upon the influencer's recommendation. All of these statistics will give you a well-rounded idea of how to improve your ROI, and where to invest your money next!