When your company or brand considers its social media marketing strategy, it would be foolish to discount Facebook. The platform continues to be a global leader despite facing new competition from other rapidly growing platforms. This could be due to Facebook's ability to pivot to meet emerging needs, add new tools and utilities, and improve its interface. All of these things combined make Facebook a robust social media marketing platform.
The best way to take advantage of the power of Facebook is to stay on top of the latest news, changes, and updates. To that end, we've identified five Facebook trends and predictions to watch in 2022.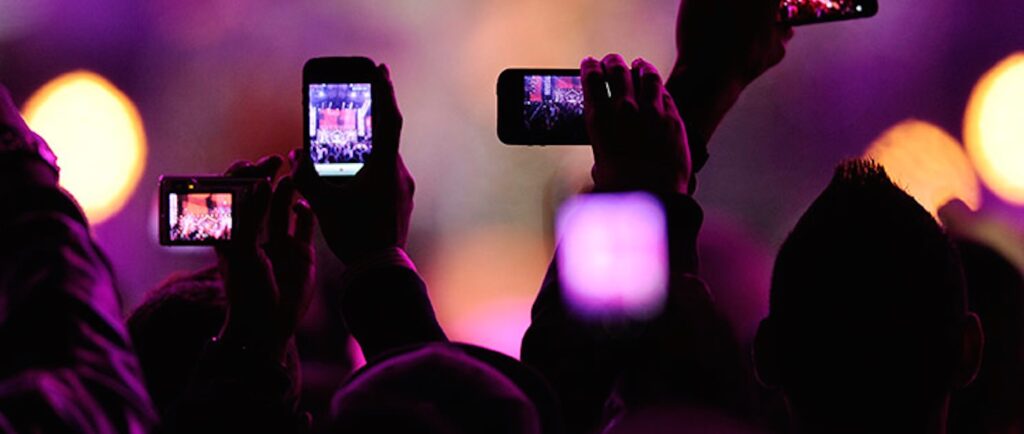 1. A Move from User Generated Content to Nano Influencers
Brands have been able to take advantage of the engagement-generating power of user-generated content for several years now. People were happy to create and share content with brands for very little in return for quite a long time. Simply participating in the conversations and feeling as if they belonged to a community was enough.
Now, people are more aware of the potential value of their social media data. This includes the content they create. Additionally, COVID-19 drove many people to turn their hobbies and niche expertise into secondary income streams. The end result of all of this is that people may not be as willing to allow brands to use their content for free.
The Growth of Nano Influencers on Facebook
This isn't necessarily bad news for brands. As beneficial as mega influencers can be at times, the quality of user-generated content can vary widely. However, people who have taken the time to build even a small-scale influencer presence are more likely to produce quality, engaging content.
Think of these nano influencers as people who have the ability to influence audience behavior and make content just go viral without the price tag and lack of accessibility of mega influencers. Finally, nano influencers often have a powerful presence at the local level.
If you haven't added influencer marketing to your overall strategy, 2022 could be the year to start. Facebook is a stable platform with great marketing and analytics tools, and nano influencer marketing is a low investment way to test the waters. Check out platforms like JustGoViral to connect with influencers in your niche who can truly make inroads with your target audience.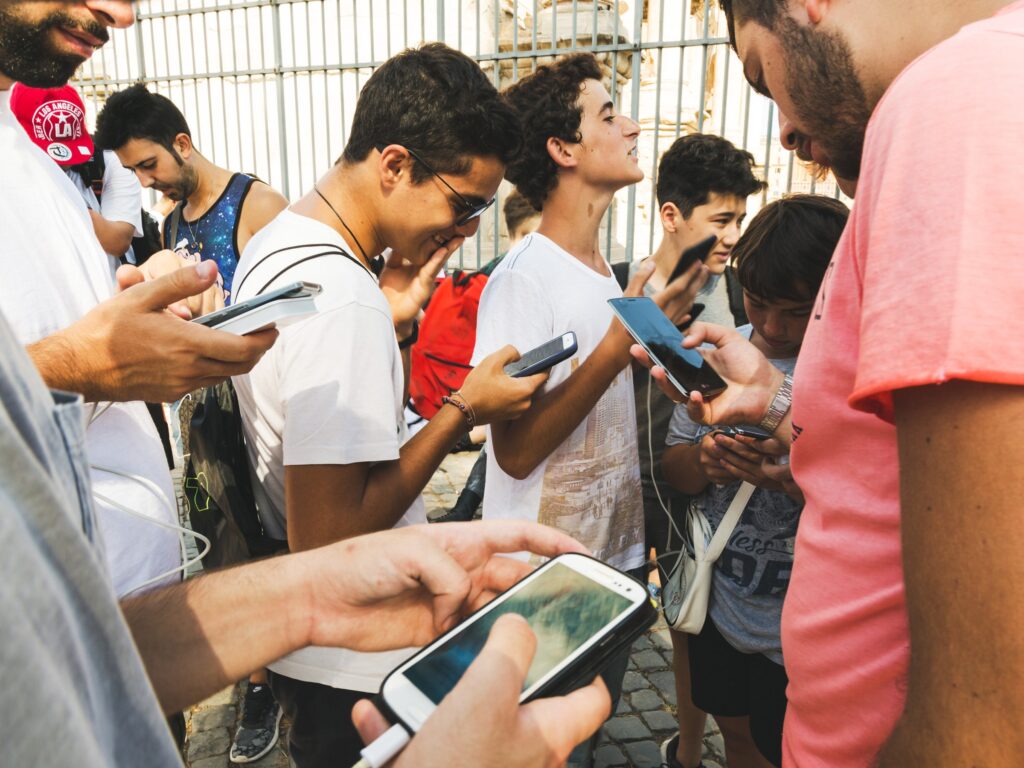 2. More Brands Will Use Chatbots to Engage Customers
When people want to learn more about a brand and its services, they are just as likely to seek those companies out on Facebook as they are to check company websites. In addition to this, customers with questions or concerns may not pick up the phone or go through other "official" customer support channels. Again, they'll frequently go to social media to seek out help or resolution.
While brands need to engage customers on social media, it can be challenging to keep up with that while creating content that will just go viral. Many businesses are implementing chatbots in order to solve that problem.
The Benefits of Facebook Chatbots
Chatbots are a powerful tool, and there's potential for significant ROI when you use them on Facebook. Check out these powerful benefits of Facebook chatbots:
Connect with New Audiences
Have you ever visited a brand's Facebook page for the first time and received a message from a helpful chatbot? Perhaps you were given a list of helpful questions to help you start learning more about their products or services. Chatbots help brands connect with first-time visitors and other high-funnel customers when it isn't possible to offer real-time engagement.
Broadcast Regular Updates to Active Subscribers
The Facebook Messenger API has a feature that allows brands to broadcast messages to anyone who has engaged with them in the past 24 hours.
It's possible to re-engage those customers with targeted content, offers, or news using this feature. If you'd like to broadcast outside of that 24-hour window, then look into sponsored messages.
Make Recommendations and Nudge People Towards your Product Pages
Thanks to AI, chatbots can take customer responses to inquiries over messenger and curate product recommendations. They can even recognize when the time is right to share links to your product page or eCommerce site. These new activities will undoubtedly boost sales and engagement.
Offer a Better Customer Service Experience
When brands have a chatbot that can answer basic questions and offer front-line assistance, that leaves more time for humans to deal with more complex customer support requests. With that being said, any brand that uses Facebook chatbots for customer service should always provide a fast track to request help from a live representative.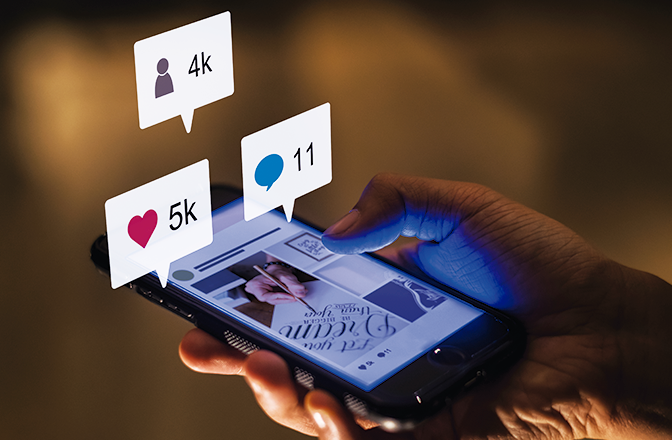 3. Facebook Is Banking on AR and VR
AR and VR aren't new to Facebook. However, as the company rebrands to Meta, its commitment to augmented and virtual reality couldn't be any clearer. When the company announced its change to Meta and desired to create an immersive Metaverse, it previewed several AR and VR projects. This included an all-in-one VR hardware setup, AR glasses, and virtual hangouts.
Brands that haven't already begun to explore the possibilities of using AR and VR may want to start. There are many ways to do this now with AR filters to create engaging customer experiences, influencer-created AR/VR content, product try-ons, and customer education.
2022 will be an excellent year for brands that are new to AR and VR to build their competencies and test the waters with some simple campaigns involving these technologies. Brands can accelerate their entry into this space by finding and forming relationships with influencers who have experience incorporating AR and VR into their content. JustGoViral can help source content creators who are capable of creating a wide range of content.
4. Groups and Communities Will Become More Engaging
In early November 2021, Facebook hosted its annual Communities Summit. This is an event for group admins to connect with one another and share insights about improving the Facebook Group experience. During this event, the company unveiled several important tools.
Improving Group Interfaces
These tools include the ability to customize group posts with background colors and fonts selected by admins. They'll also be able to select default emojis that users can select to respond to posts. Additionally, the platform has added feature sets. These allow administrators to choose from available badges and post formats.
User Engagement Features
However, not all of the changes are cosmetic. Group managers can now establish a greeting message for new members. This allows them to welcome newbies and help acclimate them to the rules. These welcome messages can be used to tag up to 500 new members at once, something that admins have wanted for quite some time.
In an effort to boost community engagement, Facebook groups now have community awards. Group members can use these to add indicators to posts that they find insightful, positive, uplifting, or informative. These awards aren't just complimentary. They boost the visibility of the comments as well. That's an incentive for people and brands in these groups to post higher quality content.
Here are just a few of the other features being introduced or tested by Facebook right now:
The ability to create sub-groups, including paid sub-groups
Community chats and recurring events
Support for long-form posts using the columns feature
The future potential for adding non-Facebook subscribers to groups
Group monetization and fundraising
Brands that have already been using Facebook groups to engage with audiences, boost brand awareness, and offer in-depth content should be able to use these new features to improve their Facebook marketing campaigns in the next year. Those who haven't should take these updates as a sign that it's time to explore how to use groups in their Facebook marketing efforts.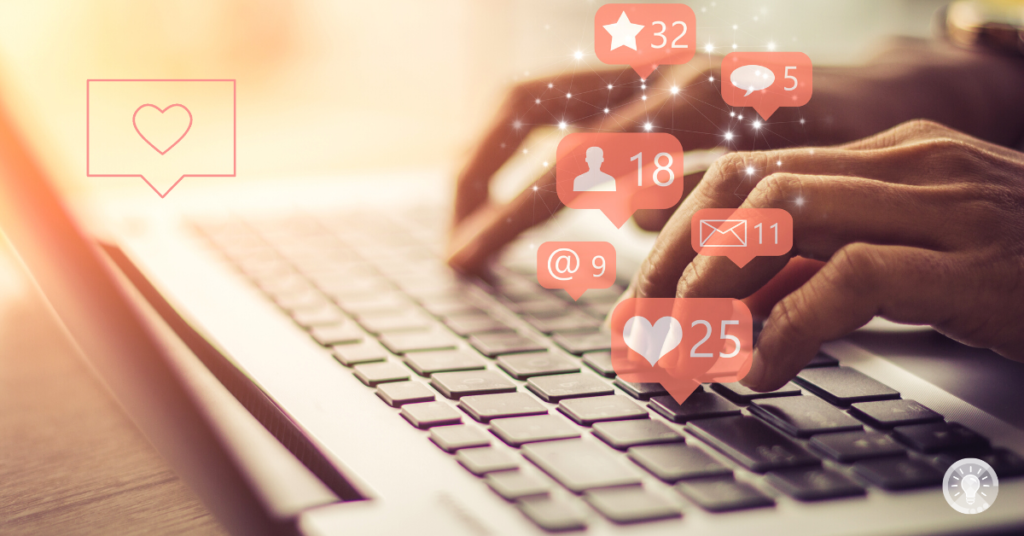 5. Platforms Are Beginning to Showcase Short-Form Video
Reels are Facebook's version of short-form videos. These were originally exclusive to Instagram but now can be found on both platforms. It isn't much of a reach to conclude that this is Facebook's attempt to compete with TikTok. These videos can be up to one minute long and provide a way for creators to share brief, creative, and engaging content with audiences that may not always be interested in long-form content. Reels can be created and shared on both Facebook and Instagram.
Facebook Reels for Influencers and Brands
Right now, Reels are particularly interesting to creators and influencers because of the Reels Play bonus that Facebook is offering to creators with top-performing content through 2022. In addition to that, the platform will roll out sticker and banner ads to give influencers further monetization opportunities.
Don't worry, the platform isn't ignoring brands. They plan on testing full-screen and immersive ads that small businesses can use to connect with Facebook users.
Any business that has been hesitant to add short-form videos to their content offerings should take Facebook Reels as a clear sign that it's time to get started. It's clear that this format has gone mainstream and deserves a key role in any effective social media marketing strategy.