When you think about all the cool, creative videos on TikTok , it's no wonder that so many people are trying to become a viral sensation. But what do you need to be successful?
Luckily for you, JustGoViral created this list of the most essential gear that can help you build your next TikTok video. From cameras and lighting kits to tripods and camera mounts, here are some of our favorite items that will help to make your creation stand out from the rest!
---
Why Does Your Gear Matter?
When you want to stand out from the crowd, it's essential to look your best. TikTok is all about content creation. Getting the best gear and gadgets can help you to get the results you're looking for.
If you're posting on TikTok with the hope to just go viral, you'll have to put your best foot forward. The best way to do that? With high-quality content.
With all the TikTok video content out there, you need to find your niche and get good at what you do. If you're new to TikTok content creation and you want to make a great impression with your videos, there are some must-have gadgets that you'll want to buy to maximize the impact that your videos have on your followers.
Whether you're a business owner, building a personal brand, or just love creating new content on social media, these JustGoViral recommendations include everything you need to make amazing videos and clips!
---
High-quality videos will be your central selling point if you're hoping to market your business or brand on TikTok. You want your content to be pleasing to the eye, clear, and easily viewable. If people have a hard time looking at your videos, they may not revisit your profile!
As you get more acclimated to creating TikTok content, you'll likely learn which tools and accessories you prefer to use to make high-quality content. Here are our top must-haves to get you started!
The Best Gear for Making a Great Video
TikTok is all about sharing content, having fun, and creating something that reflects your identity. Your videos are meant to be relatable and engaging, so people can connect with the things you post on TikTok. Having good tools will make your video creation more manageable and help you stand out from the crowd.
A Camera or Smartphone
Having a high-quality camera of your own is not only helpful for TikTok — but it's also crucial for any content creator. If you have an iPhone or Android with a great front-facing camera, you'll find that these digital devices are the ultimate tool to capture life on TikTok. The best cameras and phones for vlogging include:
GoPro Max
Panasonic Lumix GH5
Samsung Galaxy S21 Ultra
Google Pixel 5
Fujifilm X-T200
Apple iPhone 13 Pro Max
If the newest iPhone or DSLR camera isn't in your budget just yet, any affordable smartphone or camcorder will do the job. If TikTok is the primary place where you post content and share your life with friends and family (or strangers), then it's a good idea to have your camera accessible at all times. Since content creation is all about visual imagery, having a portable camera is the best way to create content for TikTok. You never know when you'll want to make a TikTok video, so it's essential to have something that can record high-quality TikTok videos right at your fingertips.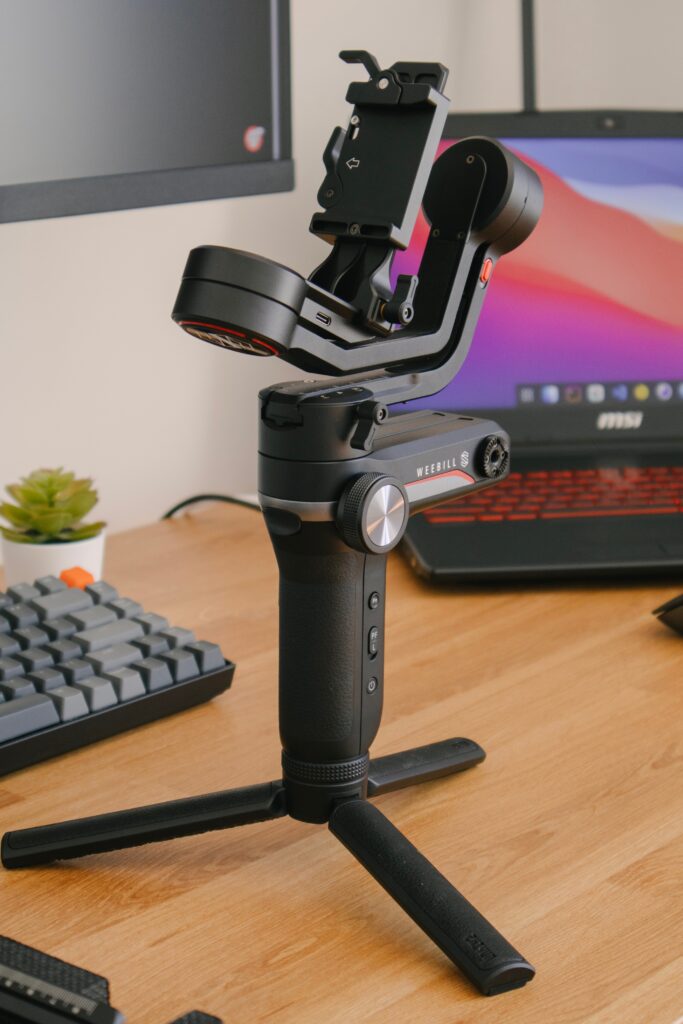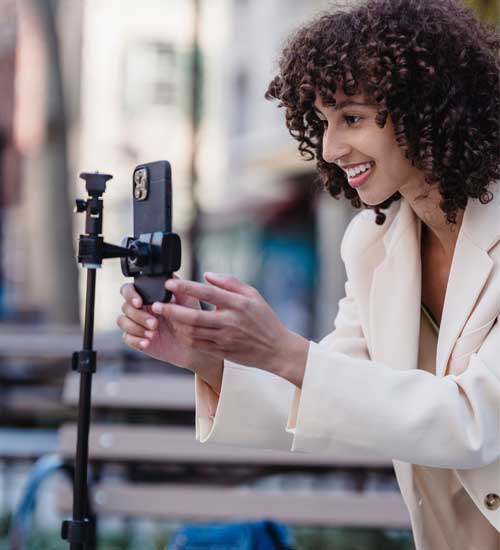 A Microphone
Depending on the type of videos you'll be posting on TikTok, you might need a microphone or mini-microphone. There are a lot of different options on the market. Some microphones are pricier than others, while some offer better quality or have more useful features.
Before you make any purchases, do your research. Doing a simple Google or Amazon search for "content creator microphones" is a great way to explore your options. Read the reviews, then compare and contrast similar products to find the best fit. Microphones are a great choice if you plan to do videos that feature a lot of talking, record voiceovers, or create ASMR (autonomous sensory meridian response) videos where you need crisp, clear sound.
---
Good Lighting
If you want excellent quality videos, lighting is vital! Without great lighting, viewers may deem your content to be low-quality or not worth watching. As an added bonus, incredible lighting makes you look even better on camera!
Having lighting options is best when you're filming indoors and don't have access to natural light or if you're filming at night. There are many different lighting options on the market, but the most popular choice is a ring light.
Ring lights come in various sizes, from tabletop lights to large floor-lamp style lights. These lights allow you to show your best self while you're on camera (and look great doing it!).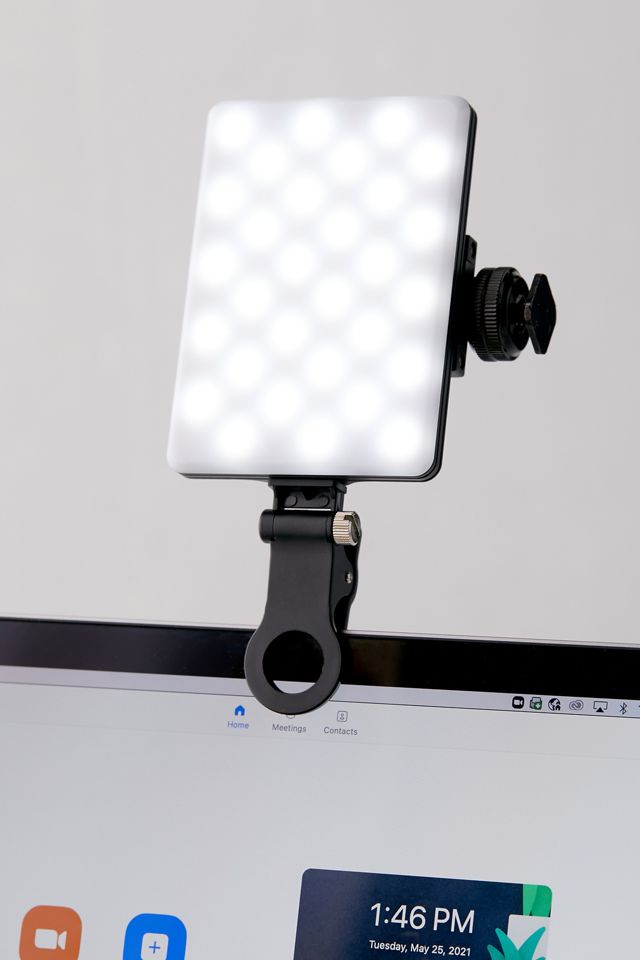 ---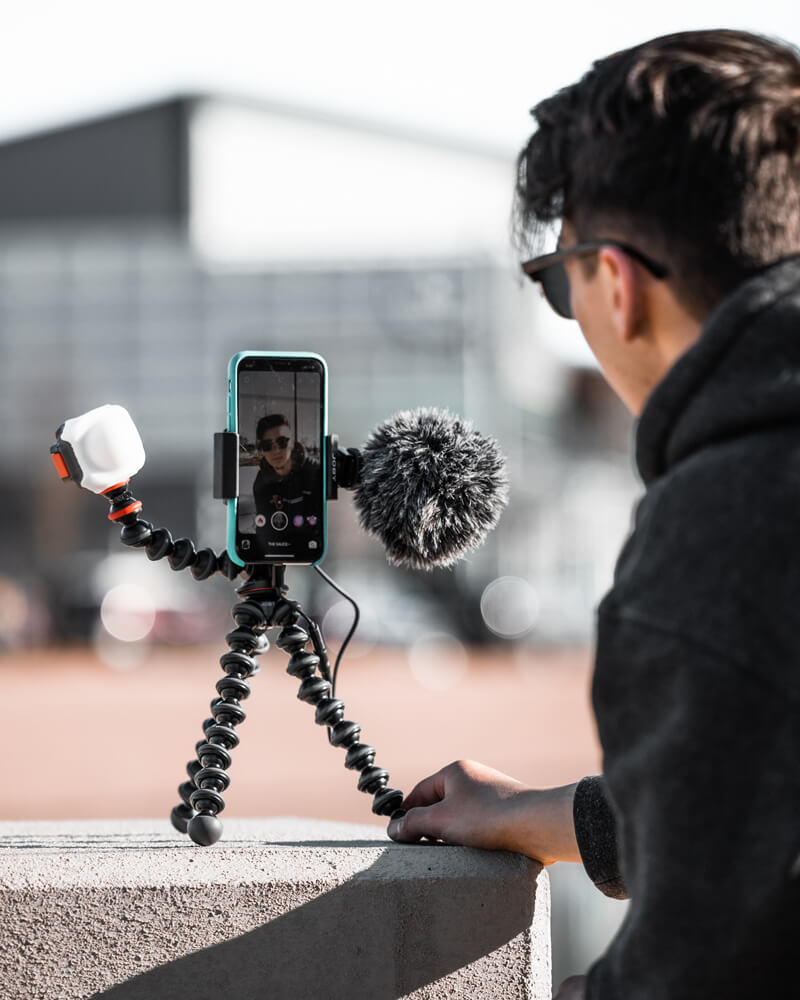 Tripod or Stabilizer
If you plan to film TikTok content on a camera or smartphone, a tripod is a must-have solution for a stable, hands-free video. A high-quality tripod can enable you to make videos just about anywhere, including at the gym, shopping centers, or on an outdoor adventure.
This accessory can give you greater flexibility in the kind of content you can create, which means your TikTok profile will always be fresh and versatile.
You can find camera-specific tripods or you can opt for a generic tripod that's compatible with your iPhone or Android phone.
---
Music to Accompany Your Video
TikTok is a beloved platform because there are great music options already loaded in the app for you. TikTok's music library includes app users' original songs, popular hit songs by famous artists, and TikTok musician originals that are exclusive to the platform.
Suppose that you want more music options for your TikTok videos. In that case, there are plenty of digital music retailers available online where you can purchase new tunes, including Spotify or iTunes.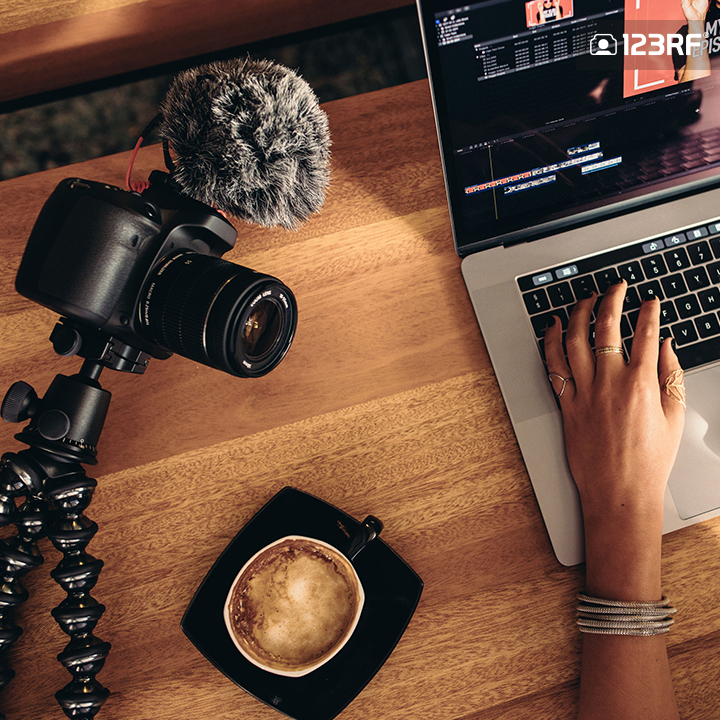 ---
The Best Props for Your Videos
TikTok users are known for their creativity, and TikTok videos stand out because they're all very different. TikTok content that really captures the audience's attention tends to include unique props or accessories.
Using special props like colorful wigs, hats, sunglasses, masks, costumes, emojis, stuffed animals, or Barbies can take your videos to another level.
Another great idea is to designate an area of your house or room for your video content creation. You can decorate the space and switch it up depending on the video style you'll be doing. You might even want to invest in a backdrop, fairy lights, and candles to help you create a warm, cozy scene.
How to Create Your Video
Once you've found all of the right props and accessories to create your TikTok video content, you can start filming.
TikTok allows users to film vertically or horizontally when using their app. Play around with each style and find one that best fits the message you're trying to send.
You can also record your content directly on your phone or camera rather than the app itself. You'll probably have to do some editing to shorten your video or to arrange the clips, but that's the fun of it. You can be as creative as you want to be!
Can I Just Go Viral on TikTok?
It is possible to just go viral on TikTok, especially if you're committed to enhancing your videos as you grow on the platform.
TikTok is a type of social media platform that thrives on creativity, so users are always looking for the next TikTok star who's willing to take risks, design unique videos, be playful, and express themselves authentically.
With TikTok's algorithms working in your favor, you can grow an audience quickly if you post content that resonates with others.
TikTok users are naturally very engaged. Being unique and creative will help you to appear more often in the app's Discover tab, which is an excellent tool for growing your TikTok fame.
Another way to just go viral on TikTok is to stay up to date with trending hashtags, challenges, and videos. Creating videos while incorporating trending topics can help your content gain popularity.
The TikTok community values diversity, so there are many different types of TikTok videos hitting the platform every single day. TikTok benefits from variety, so commit to experimenting with different video styles to see what works best for your personal brand.
Videos that resonate with Tiktok users tend to be creative, authentic, and playfully unique. Other videos that do well include self-help and spiritual videos that allow people to learn more about themselves.
TikTok users love to interact through comments, so encouraging comments throughout your post will also help your TikTok videos to reach a broader audience.
Now, you have an idea of what you need for your TikTok content. Next, it's time to create! Remember to be yourself and above all else, have fun. As long as you have your gear and a creative mind, the results will be phenomenal.