TikTok trends is an app that allows users to share short videos with their followers. TikTok has become the most popular social media platform among teens, young adults, and even older generations.
TikTok isn't just for creating funny videos, though. You can promote your business, grow your social media presence, and create fantastic content that will just go viral. 
If you want to make the most of this platform, though, it's essential to know what's trending on this app so that you can effectively engage with your audience.
From sounds and hashtags to dance challenges and "mukbang" ASMR videos, let's discuss some of the top trending videos on the platform.
---
Why Is TikTok So Popular?
TikTok is popular for a few different reasons. Perhaps the most important one? It allows you to have complete creative control over your videos. The use of filters, text, music and other tools can truly allow your personality to shine through.
There's no limit to what you can post on TikTok. When you browse the app, you'll see short cooking videos, professional sports shots, behind-the-scenes clips of your favorite celebs, and just about everything in between.
TikTok has a unique feel to it that is unmatched by other social media sites. TikTok takes the best of Instagram and YouTube and combines them into one amazing platform. It's an excellent tool for growing your fan base and finding like-minded individuals to share your thoughts and ideas with.
Business owners also benefit from using the app. TikTok allows business owners to promote their brands and interact with their followers more easily than they can on other platforms. It's a great marketing tool simply due to how easy it is to gain users' attention. On average, a 15-second TikTok video has much more engagement than a 20-minute YouTube vlog!
TikTok allows you to create campaigns to promote your business while also entertaining your audience. For this reason, it's become the app of choice for marketers and advertisers.
TikTok is especially useful for small businesses that don't want to pay for ads because it gives them access to millions of viewers at an incredibly low cost.
TikTok also has an incredible reach that is unparalleled by any other social media platform. TikTok videos also tend to get more views and engagement compared to Instagram or Facebook.
The Hottest TikTok Trends and How to Spot Them
TikTok has exploded in popularity due to all of the trending TikTok videos being shared across all of the social media platforms.
So what are these trends? Well, there really isn't just one TikTok trend because so many great topics come and go each week. The hottest TikTok trends often include short videos with catchy music and a specific theme.
If you're looking for trending recipes, dances, songs, or hashtags, the first place you should check is the Discover tab on your app. JustGoViral has all of the details you need.
Whether you're a content creator trying to find inspiration for your next video or just a social media user, you'll definitely need to discover what's hot and new in the TikTok world. Here's a guide to getting started!
---
The Discover Tab
When you visit the Discover tab on your app, you can find trending hashtags, sounds, and effects. If you're on TikTok as a creator, this tab is super important if you want to just go viral.
TikTok is always adding new trends to the list, so make sure to check out the Discover tab often. It will continue to get updated with new challenges to try out and videos to watch as you interact with content, too.
The Discover tab is useful because you can even use it to find educational topics and videos. TikTok isn't only about fun dances and food challenges — it can also be a place to gain knowledge and insight!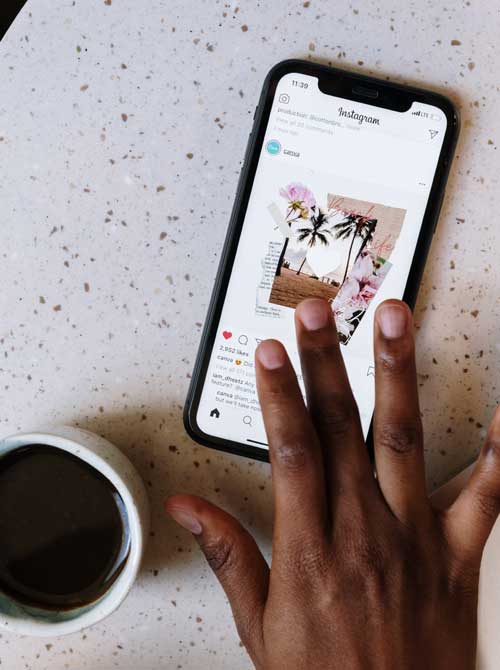 ---
Recently Trending Hashtags
There are some trending hashtags you'll want to check out before it's too late. Trends are constantly moving, so there is no real way to tell what will become popular next. But TikTok does have a few hashtags that are currently popular and growing. They include:
---
#LatinxCreatives
TikTok has just launched the Latinx Creatives Incubator program in honor of National Hispanic Heritage Month, which runs from September 15 to October 15. This program will bring Latinx musicians and creators together for workshops, educational events, and other community-building forums.
You can search #LatinxCreatives to see some hidden talent as well as bigger influencers celebrating their Hispanic heritage.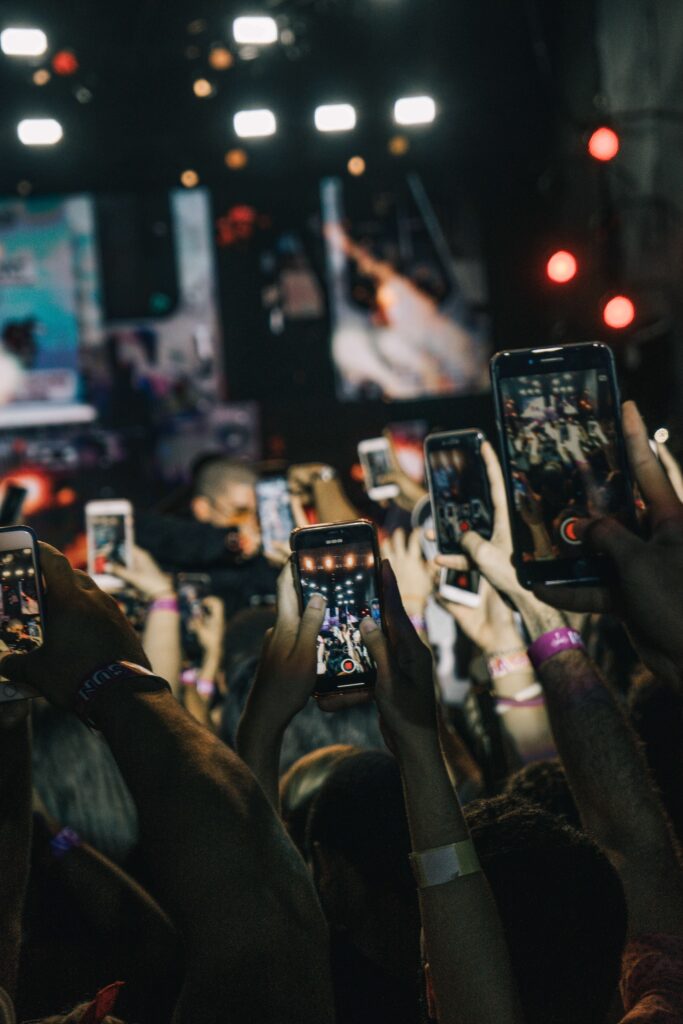 ---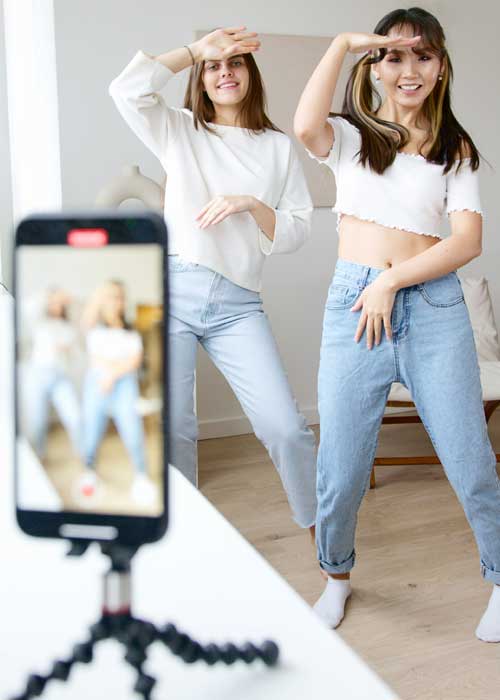 #FashionHaul
TikTok is all about self-expression, and what better way to show it than to have #FashionHaul as a trending hashtag. If you aren't familiar with the term "fashion haul," it basically refers to a video of someone showing off their recent purchases.
Whether you like to shop at thrift stores or vintage consignment shops or you're into the biggest labels and high-end streetwear, you can show off your newest digs when you put the hashtag #fashionhaul in your TikTok video.
Need some fall fashion inspiration? This hashtag is the perfect place to check before your next shopping trip.
---
#HalloweenDecor
The spooky season has arrived and people are getting excited and festive! TikTok has the #HalloweenDecor trending page that's full of people showing off their best Halloween spirit and home decor.
TikTok is such a great place to get inspiration and ideas, and this Halloween hashtag proves it. You can find and share everything from DIY projects to creepy crafts.
#MyStory
The #MyStory hashtag is a fun trend that encourages TikTok users to share the story of their lives, work, relationships, and anything else they can think of. This hashtag is all about being transparent and a little vulnerable.
Will you share your story? You never know who you might inspire with your experiences.
---
#SalmonRice
Have you been looking for a new recipe to try? This salmon rice hashtag might be what you need. Originally posted by Emily Mariko (@emilymariko), TikTok creators have taken her simple recipe using leftover salmon and made it their own.
If you like salmon, this recipe is a must-try. Mariko used about 6 to 8 oz of leftover cooked salmon filets, white rice, mayo (possibly kewpie mayo), sriracha, and soy sauce. She then eats the rice with nori (dried seaweed), kimchi, and pickled radish.
The meal is simple and flavorful, perfect for a quick lunch, dinner, or even breakfast (if you don't mind the spiciness!).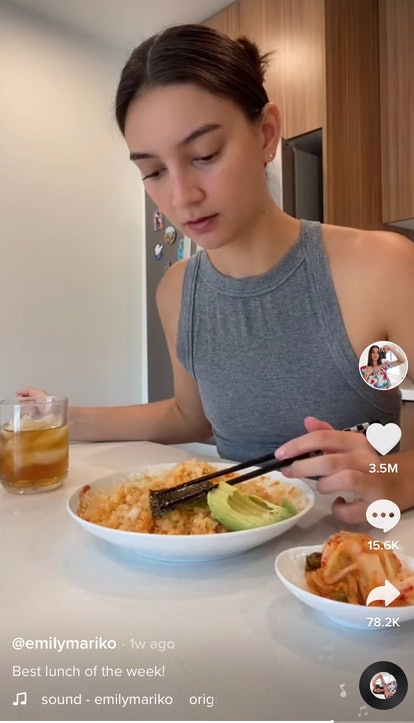 ---
Trending Sounds
Trending sounds on TikTok can include popular songs from famous artists, original sounds from users, or sound effects that people are creating videos with.
Twinnem
Twinnem by Coi Leray is currently trending on TikTok and users are having a blast creating new content with the song. People are partnering up with their best friends, siblings, and family members while using the song to create dances and funny videos.
Monster Mash
This classic song by Bobby "Boris" Pickett and The Crypt-Kickers is making a comeback and TikTok users are putting their creatively spooky minds to work. When you search this song, you'll see all sorts of Halloween glory.
Trending Dance Challenges
Dance challenges are taking TikTok by storm. Content creators who love to dance upload their favorite choreographed videos to TikTok and challenge others to learn the moves.
No matter your dance experience or skill level, you can submit a video that uses a trending song to participate in the challenge. It's a terrific way for friends and family to have fun together.
Knee Challenge
The knee challenge uses the song Twinnem by Coi Leray to test the reliability and strength of your knees. Will you hold up during the challenge? This is a fun challenge to try with your friends and even your kids.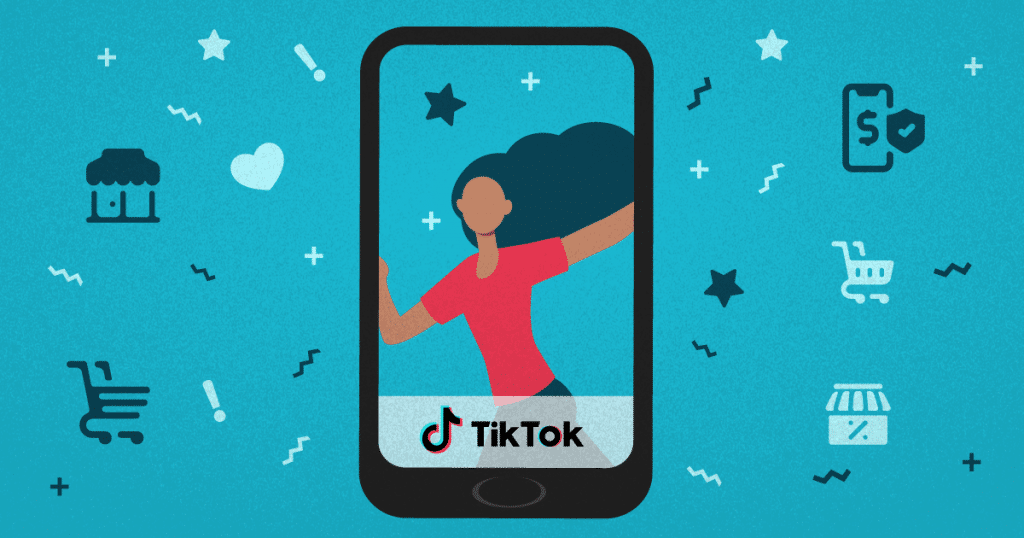 Should You Try Trending on TikTok?
The TikTok community is so large that you will find plenty of users who like the same things you do! If you're looking to expand your personal brand, give Tiktok a chance — it's a great way to meet new people and let your creativity shine through.
The best content on TikTok is entirely original, so if you want to be popular on Tiktok, you'll need to create awesome videos. TikTok is perfect for anyone who loves music, dancing, cooking, or effects and wants to share their talents with the world.
How to Go Viral on TikTok
If you want to find the trending hashtags, songs, and dances, always check the Discover tab on your TikTok app first. You can find all of the hottest videos and challenges.
If you're trying to go viral on TikTok, remember to incorporate those trending hashtags and sounds into your video. You might even want to participate in some challenges!
The key to going viral is to get in front of as many viewers as possible. When more people see your videos, they're more likely to tell their friends about you, creating a domino effect.
JustGoViral has all of the latest tips and tricks for growing your brand and reaching a new audience. If you're ready to go viral on platforms like TikTok, check it out today!