Businesses everywhere are starting to discover the power of right influencer marketing. While it can be tempting to jump right in, there are many different kinds of influencers out there.
Do you want a super popular influencer? You might have to pay a little more. Looking for someone with the perfect voice for your brand? It might take a little research to find them!

It is important to assess the demographics of your industry and audience before you decide to partner with a particular influencer.
With these things in mind, the team at JustGoViral has the perfect blog post to help you determine which type of influencer is perfect for your needs!
Why Is It Difficult to Find the Right Influencer?
Whether you are doing a marketing campaign for your business or looking to grow your following on a social networking site, influencer marketing is becoming increasingly popular.
Influencer marketing can draw a lot of attention to an event or a brand, while also being cost-effective for smaller businesses that may not have the budget to run full-scale marketing campaigns.
If you have never worked with an influencer before, it may be worth doing research to determine which type is right for your campaign.
Some influencers have the power to make your campaigns just go viral, but will that increase your sales and your engagement? Here are some things to keep in mind in your search!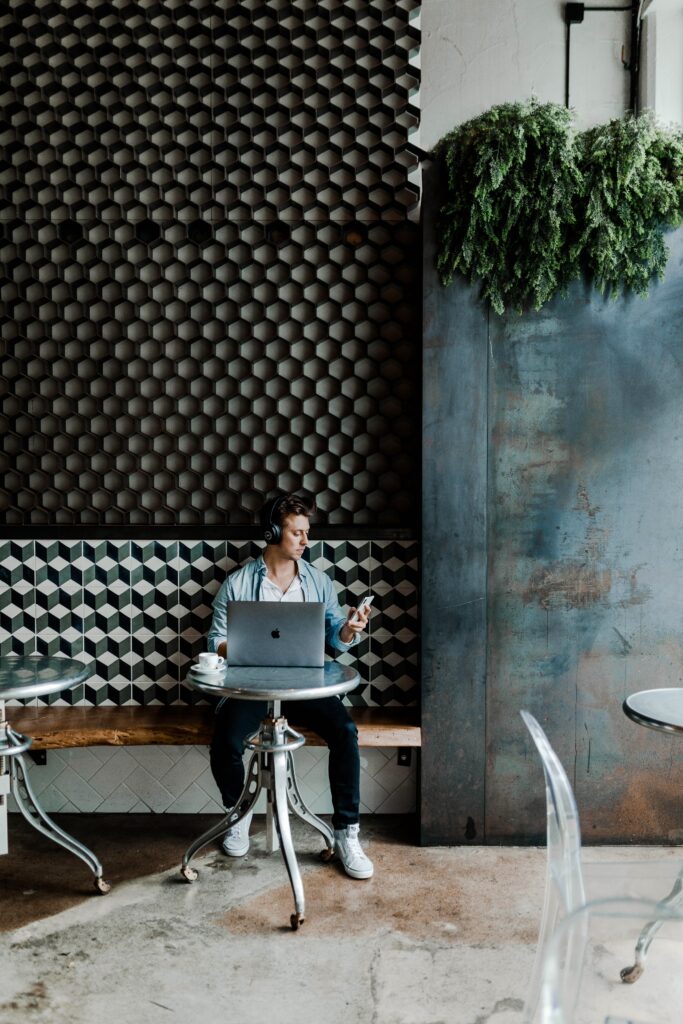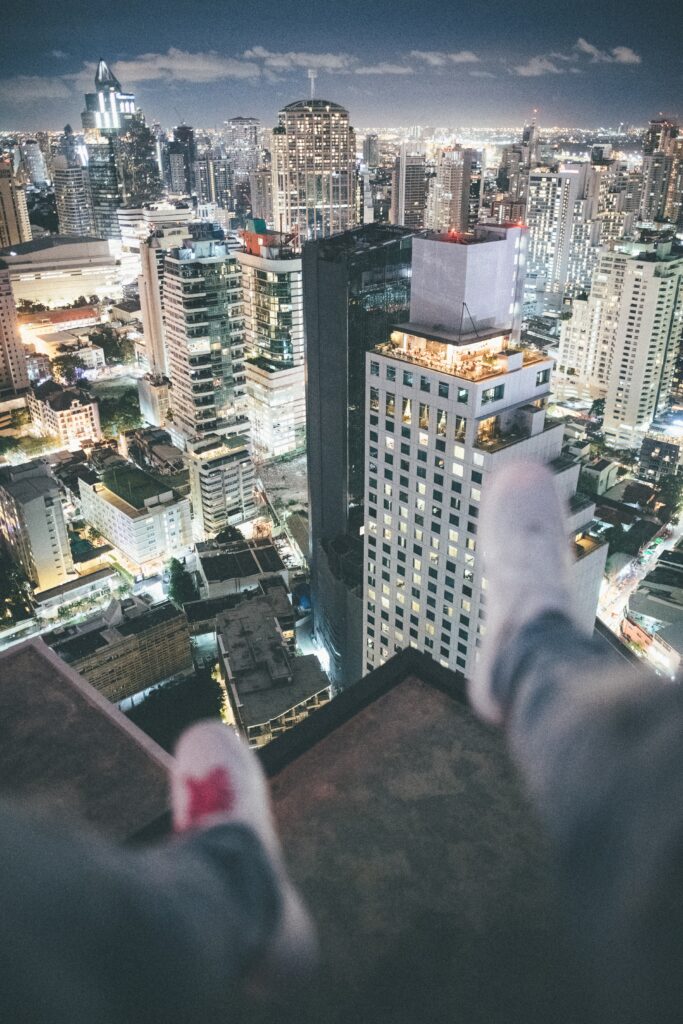 It's Important to Find the Right Influencer for Your Campaign
To start, you'll want to choose a type of influencer that fits with your business or brand. It can be difficult for an influencer to deliver the attention you are looking for if their demographics do not match up with your audience's interests.
For example, a makeup company would likely benefit more from using a beauty blogger as an influencer, rather than a podcast host, because the beauty blogger likely has an audience that is more interested in the visuals of makeup and other related products.
However, if a podcast creator has a large audience of women that are into premium makeup brands, they could be a great fit when it comes time to advertise a new product that your brand is launching.
Take a look at your influencer's audience. Even if they don't completely overlap with your own target demographic, the right influencer will have a clear relationship to the types of people that might be interested in purchasing your products and services.
---
What Type of Influencer Will Best Suit Your Needs?
If you are looking for influencers who can help promote your product on social media, Instagram influencers may be a good choice. It's often easier to work with people who have already developed strong followings on social networking sites.
If your business caters to a young, professional demographic, it may be best to reach out to an influencer who represents that demographic themselves.
Here are some influencer types you should consider when looking for an influencer:
Podcasters
Vloggers
Instagrammers
TikTok stars
Snapchat celebrities
YouTubers
Beauty bloggers
Fashion influencers
Television personalities
It's no secret that influencers just go viral easily. The right influencers can help you leverage the power of viral content to grow your brand.
Evaluate the Benefits of Every Type of Influencer and their Strengths
Every social media influencer has their strengths and weaknesses. Some content creators have large followings and don't have to engage their audience to get likes and comments on their posts. While they can get a lot of eyes on your content, that won't necessarily translate into paying customers.
But some influencers with smaller follower counts still get plenty of engagement on their posts because they take the time to comment back to fans.
Which type of influencer is right for your campaign?
These 5 factors will help you determine what things to consider when you're looking for an influencer:
1. Focus
Does the influencer typically focus on one industry? Are you looking for an influencer who offers their services to multiple industries? There are many different types of influencers, but some are more focused than others.
If your company provides organic, natural products, you should center your search on content creators that are targeted in that niche.
2. Audience Size
Influencer marketing is all about engagement. If you are looking for someone with a large following, it will be important to choose influencers who can actually engage their followers in an authentic way.
Sometimes, this may mean searching for influencers with a smaller number of highly engaged followers instead of the ones that have the largest following.
---
3. Collaboration
Do you need someone who can brainstorm and help to create marketing ideas with you, or do you just want influencers to share your content?
There are many different levels of collaboration when it comes to marketing campaigns. Determining what you want upfront can help you to find the right partner!
4. Timeframes
If you have a time-sensitive marketing campaign, it will be important to choose influencers who can meet deadlines and provide results as quickly as possible.
This might mean that you'll want to find an influencer who has experience in partnering with brands. A seasoned professional will make it easier to communicate quickly and effectively, producing results for your brand. However, this extra experience may come at a higher price!
---
5. Industry
Do you need help in a particular industry like travel, beauty, or fashion? Some influencers are more focused on certain industries, so it is important to choose ones who can actually provide results for your campaign.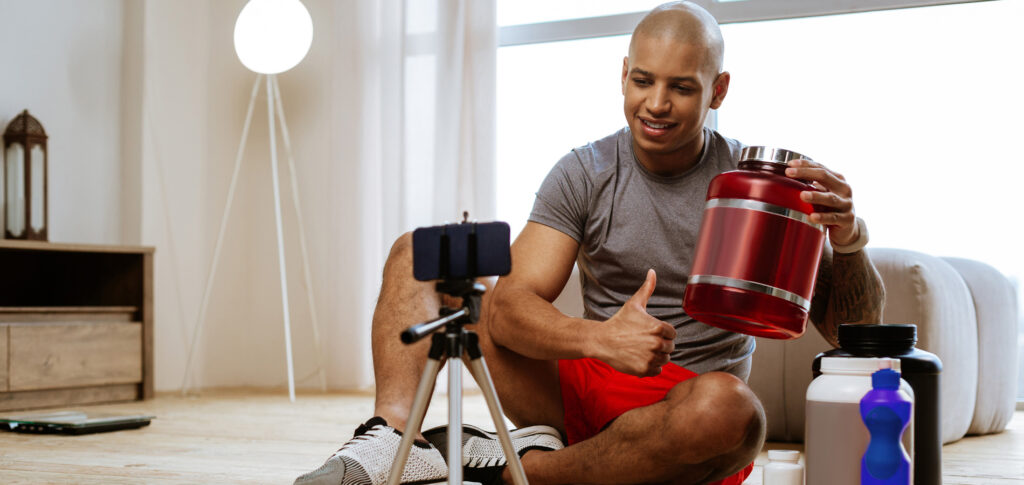 Choose an Influencer that Fits into Your Budget
It's important to evaluate the type of influencer you need based on your budget, expectations, timeframe, and any other requirements you have.
If you're a small business that is just starting out, you probably won't want to spend much on an influencer collaboration.
Some influencers cost thousands of dollars to do business with, so understanding your marketing budget is a necessary part of influencer campaigns. However, in some cases, you might be able to arrange a deal with an influencer in which they receive free products or services for sharing your content.
You will also have to factor in how much the promotion itself will cost. For example, do you plan to use paid advertising across social media to promote the collaboration with your influencer? This will have to be calculated into your budget.
What time requirements will you have for your influencer campaign? If you want your chosen influencer to post about your product twice daily across all platforms, you have to know whether your social media guru can keep up with these demands.
Having a transparent conversation with potential influencers about your expectations and budget is vital.
---
Develop a strategy and discuss it with your chosen influencer upfront. Each side should have a clear idea of what to expect and success looks like.
Do you want your partner to come up with the content for their promotion? Use certain keywords? Post at a certain time of day? Lay out expectations clearly.
Once your content is live, determine what is working and what might need to be adjusted. This will ensure that the money that you've spent on the influencer marketing and advertising campaign aren't going to waste.
Develop a Strategy to Maximize Campaign Results
Influencers can be extremely busy, so it's important that they are given enough direction so that the collaboration moves quickly and smoothly without having to communicate excessively with an influencer.
Determine Your Campaign Objective
Before you choose an influencer, it's important to know why you are running a campaign with an influencer in the first place. Are you looking for brand awareness? An increase in followers on social media sites? A boost in sales from your website during a promotional period?
Make sure the influencer demographics are right for your campaign, too. Using influencers can be an effective way to draw attention to your brand or product, but only when it's done carefully and intentionally.
The Wrap-Up
Some influencers are better suited for short promotional campaigns, like limited-time offers, or small-batch product sales. Alternatively, you can also team up with someone that will use your products over time and show the results of your skincare brand, for example.
If the purpose of your campaign is to increase product purchases, find an influencer that has proven results in encouraging their followers to buy new items from businesses they've never tried before. An influencer that focuses on unboxing products might be a good bet.
Still not quite sure where to start? Consider turning to a company that can help to match influencers with businesses. They can help to vet candidates, track an influencer's past record of success in working with affiliates, and explore payment structures that make sense for your business model.
With the right research in place and terms laid out clearly, you can explore the many types of influencers that are out there and just go viral, finding the perfect partner for your brand!