Social media influencers know what it takes to sway the opinion of others. They are professionals who have chosen a marketing niche in which to specialize, offering their audience a wealth of information on all things related to their chosen specialty. Those who choose to follow an influencer only do so once they learn to trust them, allowing some influencers to build an audience of millions.
When it comes to the best ways to employ social media influencers the details are still being figured out. Currently, influencers will post information as well as share images and videos about the brands they represent. As these popular and so far proving to be very beneficial marketing techniques continue to expand, both brands and influencers are working together to figure out their next marketing steps.
---
Influencer Types
There are a few different levels of influencer types for brands to choose from. Four of the more popular include mega influencers, macro influencers, micro influencers, and loyalists. Depending on a brand's budget and their overall campaign goal will help determine the type of influencer that best fits in with their campaign.
Mega Influencers

A mega influencer is a type of influencer that has highly established their online presence. They already have millions of followers and tend to be very expensive to hire. Kylie Jenner is one example of a mega influencer. She has more than 230 million followers and is said to charge up to $1,000,000 per sponsored post. Brands often hire mega influencers to promote their awareness campaigns as this is the best way to get their campaign seen by millions of people in a short amount of time.
Micro Influencers
A micro influencer is a form of influencer that more often than not chooses to focus on one specific niche. Because this type of influencer has chosen to specialize in a specific area they are often seen as thought leaders. Micro influencers tend to be highly effective when it comes to swaying the opinion of their followers and have somewhere between 10,000 and 100,000 followers. Susie Wright, stylist, and blogger who helps women navigate the world of online shopping, is a great example of a micro influencer.

Loyalists

Loyalists aka those who directly follow a brand are also considered to be influencers. Loyalists often promote, without intended purpose, a brand simply because they are satisfied with the brand's products and/or services. They do not have to be asked to support a brand and they are not paid. Brands would benefit from getting testimonials from loyalists as authentic testimonials tend to be a very effective marketing tactic.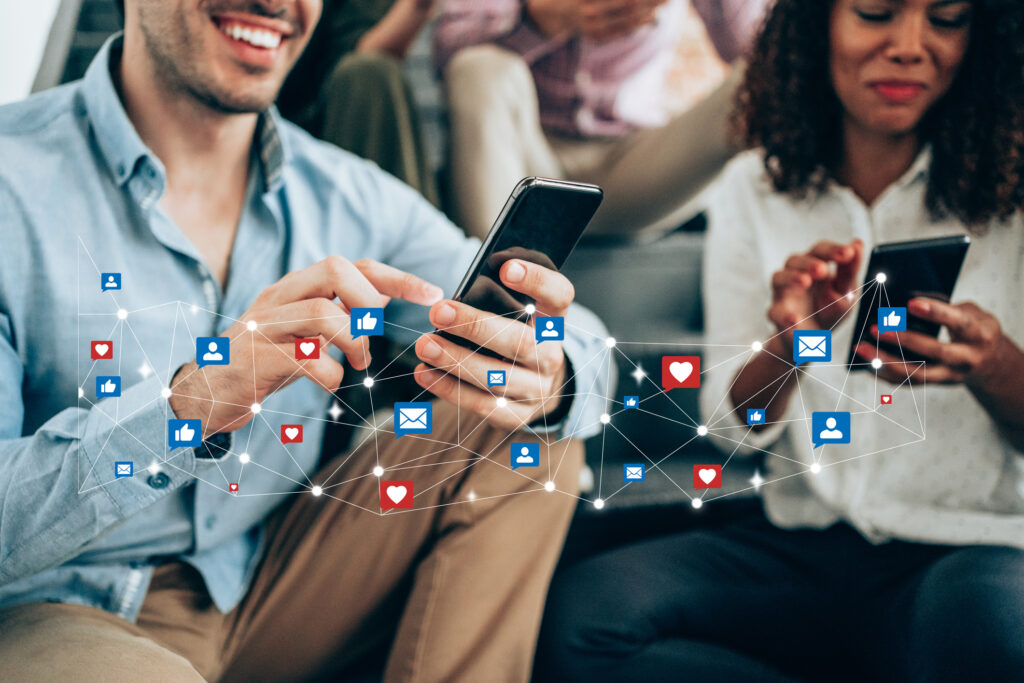 Influencer Benefits
Brands choosing to incorporate influencers into their marketing plans can expect to receive a number of benefits. Instant access to an influencer's audience is one of the advantages that brands most look forward to, as an influencer's audience will fit in with the brand's target audience. Audience demographics are more important than audience size for any brand.
A close second benefit is that influencers help build trust and authority for brands. An influencer's audience is one that trusts the influencer's opinion. In turn, the influencer has a lot of authority when it comes to persuading their followers to take certain actions, like making a purchase. Driving sales is one of the more important objectives for any brand's marketing campaign.
Influencer Marketing
Influencer marketing utilizes social media influencers to create and/or improve brand awareness. Even though choosing the right influencer meant brands would get instant access to the influencer's audience. the goal for brands is to reach their target audience in a way that supports recognition. While many brands found their conventional marketing methods worked well, the online world of digital marketing worked even better.
Followers are much more likely to trust the opinion of a professional influencer compared to trusting what they read in traditional advertising methods, giving brands who utilize influencer marketing strategies a definite edge. Most followers choose to follow an influencer once they have already established a trusting relationship with them, making influencer marketing a permanent marketing opportunity.
---
Influencer Marketing Strategies

Influencer marketing strategies came into play about 15 years ago and still remain a top agenda for many of today's brands. Brands utilizing influencer marketing strategies do so to reach broader audiences, requiring them to choose an influencer within their industry. No matter the size, more brands than ever are opting to utilize one or more social media influencers to stay competitive.
Examples of brands that have experienced great success creating and implementing digital marketing strategies utilizing influencers include Pepsi, Motorola, Old Navy, Sprint, and ButcherBox.
Social media influencers continue to prove to be a highly effective marketing tool for brands. In turn, brands are seeking additional avenues when it comes to the best ways to employ the promotional services of a professional influencer. One of these new and potentially promising avenues is email marketing.
---
Email Marketing

Email marketing is still seen as a very relevant part of a brand's marketing strategy. Brands are now focusing on creating personalized emails that speak to their customers. Marketing emails that are short, to the point, include visuals, and truly speak to the recipient tend to work best in today's online marketplace. Current email marketing trends that are expected to last through 2022 include more personalization, more customer appreciation, entertaining user experiences, and better mobile experiences.
Email Marketing Campaigns

Brands make use of email marketing campaigns to build relationships. Email is a great opportunity for brands to speak directly to their consumers. Utilizing the right messages can make an email marketing campaign a highly effective way to connect. The fact that email marketing is still proving to be a very beneficial marketing tactic has it so many brands are now choosing to incorporate their influencing partners into their email marketing campaigns.
When sending out marketing emails brands should include their social media channels inside the email. Brands can also share their email campaigns on every social media channel they advertise on to expect a higher return on investment.
---
How To Work With Influencers Through Email Marketing

Brands must find the right influencer to expect the best marketing results. A chosen influencer must have the same values as the brand, as well as be relevant to the brand. A shortlist of criteria every brand must consider includes influencer relevance, engagement rates, and overall authenticity. Brands will benefit by focusing on the below four best practices when working with influencers on their email marketing campaigns.
Customer Reviews, Testimonials

Studies show more often than not consumers rely on using reviews and testimonials from those who have already purchased a particular product or service they are interested in purchasing. Adding genuine endorsements from consumers in a marketing email lets recipients understand the details of consumers' positive experiences with the brand. This email type should be sent from the influencer's social media channels.

Micro Influencers For Authenticity

While micro influencers do not have as many followers as other top influencers, their followers tend to be more engaged. Those who choose to follow micro influencers do so because they not only trust their opinion, they view them as a peer. Followers see micro influencers as more authentic as this type of influencer is one that often closely engages with their audience. As micro influencers are more affordable brands can hire multiple micro influencers across multiple social media channels.
Boost Email Subscriptions

Brands can ask influencing partners to specifically promote their email subscriptions and/or newsletters. Influencers often entice followers to sign up by offering something for free, which is provided by the brand. Once someone signs up for the special offer they will receive a welcoming email. This email needs to immediately captivate the attention of the opener in order to persuade them to continue reading all of the emails and newsletters sent out by brand influencers.

Themed Products

Creative collaborations are beneficial for both brand and influencer, making themed products a popular email marketing option for many industries. Influencers are paid well and brands get access to new audiences. Theme emails need to specifically address the collaboration, explaining how or why the brand and influencer are choosing to work together. The Fender and Britt Daniel Tele theme collaboration is a perfect example.
---
Conclusion

Current predictions state 72% of brands will utilize one or more social media influencers in 2022. Every one of these brands is choosing to employ an influencer marketing strategy to get their products and/or services viewed by the masses. Influencers spend a lot of time creating and engaging with their audiences, creating a loyal and trustworthy following.
Brands will continue utilizing the professional services of influencers, doing their best to include them in various ways to meet their marketing agendas. As of right now, brands are choosing to work with their influencers via email marketing.