TikTok appears to be unstoppable. Despite facing regulatory challenges, region-based restrictions, and competitive moves from other platforms, TikTok is poised to surpass the 1.5 billion user mark in 2022. That's faster growth than Facebook enjoyed in its prime. What's more, things don't appear to be slowing down soon. TikTok is definitely on track to be the top social media platform in 2022. Brands and influencers should ignore this at their own peril.
As the platform grows, so does its influence. While its most obvious user group is Gen Z, the app is also popular among Millennials and even Gen X, although to a lesser extent. Also, these aren't just passive users. The vast majority of people who are using the app are creating content, not just consuming it.
Here's something else to put this explosive growth into perspective. India, which was once TikTok's largest market, has banned the app. If that hadn't occurred, the app would have likely blown past the 1.5 billion user market quite a while ago.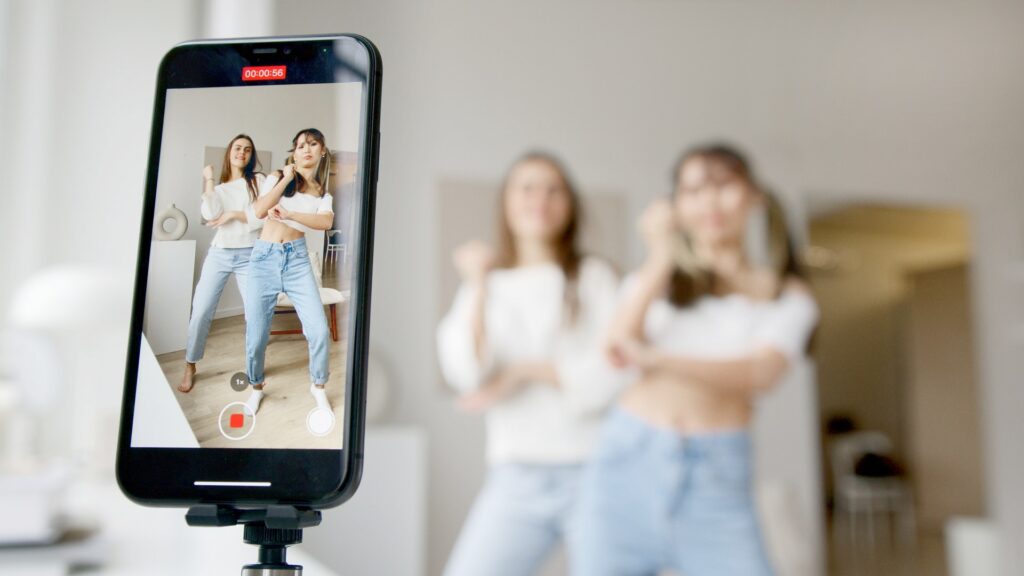 Have Other Platforms Helped TikTok Grow?
Yes, other platforms may have unintentionally aided the growth of TikTok.
When platforms like Instagram and Facebook emerged, users had to learn entirely new interfaces and behaviors. That slowed adoption of these apps until those learning gaps were overcome.
Now that users are more experienced, up-and-coming apps can take advantage of those skills.
Of course, this is a benefit that any social media platform can enjoy as long as they employ similar engagement techniques.
Gaining and Maintaining a Competitive Edge
Of course, any assistance TikTok has received from other platforms was completely unintentional. In reality, other platforms have worked hard to edge TikTok out. However, they haven't had much success at that.
Remember Snapchat? That platform was once predicted to grow exponentially. Then, Instagram came out with their own version of stories and put the brakes on it. Now, Meta is using the same tactic with Instagram and Facebook Reels. Additionally, YouTube now has Shorts, and Snapchat has Spotlight. The difference is that TikTok appears to be both unphased and unscathed.
There's more bad news here for other platforms. By creating their own versions of short-form videos, they may have actually encouraged their users to give TikTok a try. Also, many people who use Facebook Reels or YouTube shorts simply share the content they have previously created for TikTok, often with the watermarks intact.
---
What Is TikTok Doing to Dominate?
TikTok is succeeding where other platforms have failed thanks to its algorithm matching. This has helped to ensure that users are fed a steady stream of content that is nearly perfectly matched to their interests. For proof of this, use the platform for just a short time. Then, pay attention to the "For You" video feed. These are the videos curated based on that algorithm matching. It's uncanny how well these videos align with each user's interests.
Notice that TikTok's feed is full-screen. There's a benefit to that. Every action you take on the screen is directly related to the video you are watching. For example, if you watch a video to the end, that's a strong indicator that you are interested in that content. Swipe away quickly, and the algorithm makes note that you didn't care for what you just saw. Any screen tap is precisely recorded, as well.
Now, think about other platforms that don't use full screen. For example, Instagram will display multiple posts on the same screen. That means user actions are a bit more ambiguous.
Yes, Reels is more comparable to TikTok's main feed than the regular Instagram feed is. However, the algorithm behind the scenes isn't quite as precise. Reels leans more heavily towards finding and curating trending content without always taking user interests and preferences into account.
It is TikTok's ability to find videos so closely matched to user responses that make it so compelling to users. This has allowed the app to continue to grow and convert users despite other apps copying its features.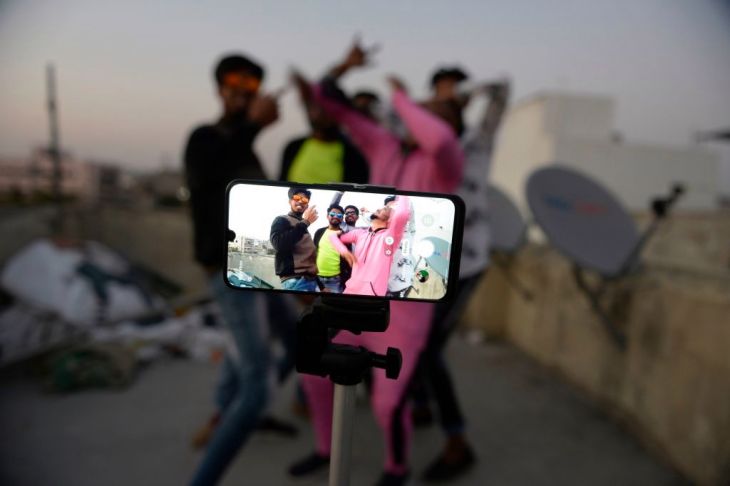 Will Other Apps Catch On?
One would guess that YouTube and Meta could figure out what TikTok is doing behind the scenes. However, they simply haven't yet. It doesn't even appear that they've come close. That indicates that TikTok is simply doing a better job at understanding its audience, then providing what they want. As a result, they are currently drawing in more influencers creating engaging content that will consistently just go viral.
Next Step: Monetizing TikTok
If there's an area where TikTok is still behind other platforms, that would be monetization. That's the ability for influencers and creators to make money from the content they create and post to the platform.
With that being said, TikTok is making significant progress here, as well. They have developed and released a robust set of tools that enable eCommerce and aid partnerships between brands and content creators. These tools are being evolved and updated so that they can continue to meet future needs and demands.
---
Exceptional Engagement Rates and Influence
When you consider the engagement rates and influence of TikTok, it's easy to see why so many influencers and brands are flocking to this platform. For example, when a song trends on TikTok, it almost always tops the charts on Spotify at the same time.
As far as engagement goes, here's a bit of perspective. On Instagram, an influencer is successful at 3% engagement and doing amazingly well at 6%. On TikTok, engagement rates are regularly measured at up to 9%. That's great news for brands who use JustGoViral to make connections with TikTok influencers.
The Next Big Thing in Influencer Marketing
Any brand that hasn't considered using TikTok as part of its marketing efforts should certainly consider it. If the platform continues to grow, it could easily reach two billion users by 2023. Even better, those are actively engaged users in a wide range of demographics. Chances are that your brand has a potential audience there.
Influencers should pay attention, as well. In addition to earning money with brand partnerships, they can also earn money from the TikTok platform itself. The TikTok creator fund was created to reward creators who meet certain benchmarks with the videos they create.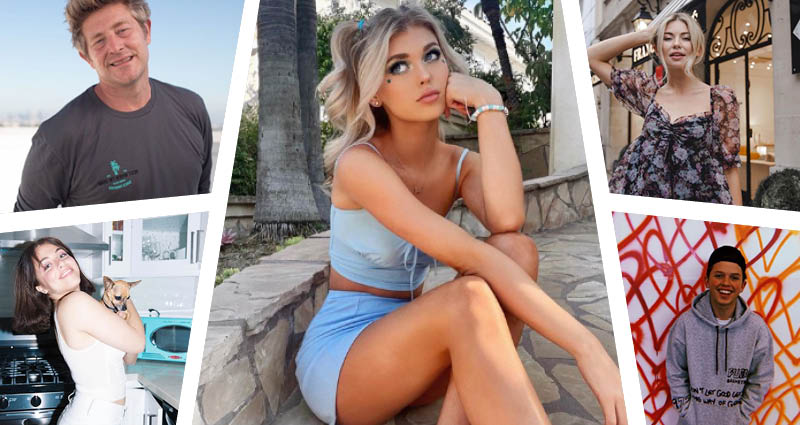 How Can Brands Start Using TikTok in Influencer Marketing
If you sell products to Millennials or Zoomers, it may be time to add TikTok to your influencer marketing platforms. Even if you aren't fully convinced that your target audience is there, it's still worth your time to learn more about what this platform has to offer. While you are at it, let JustGoViral help you navigate the process of finding TikTok influencers in your niche.
Understanding the Content That Performs Well on TikTok
Before brands can engage in any kind of TikTok marketing, they must understand the content that performs well on the platform. Here are some examples of that:
Makeover and transformation videos
Music videos
Dances
Workout videos
TikTok challenges
Demonstrations (Cooking, Cleaning, Crafting, Organizing, Science)
Jokes or comedy routines
If you can find a way to integrate your brand identity or products in videos that include these elements, you are on your way to successful TikTok marketing.
However, there are some technical considerations to understand, as well. For example, TikTok videos are short. The most effective videos are going to make an impact in a minute or less. Additionally, the highest performing videos on TikTok are filmed in vertical format, the way that people hold their phones naturally.
TikTok Marketing Mistakes
The biggest mistake that any brand or influencer can make on TikTok is to use the platform for traditional advertising. The best content entertains, then educates or informs. If you can incorporate a product or service into that content naturally, you'll be successful.
Engaging with TikTok Influencers
Once you know the kind of content that will work for your brand, you can determine whether TikTok is the right platform for your company. If it is, you can gain traction quickly by finding the right influencer.
To do this, you'll want to identify influencers who have followers in your target audience. Next, look for quality content and plenty of engagement. Most importantly, you should be able to envision your brand being incorporated into their content.
Remember that the best-performing TikTok videos are authentic and original. You won't get good results if you attempt to leverage too much control over the influencer's content. This isn't a platform where you should expect to be able to write scripted content that the influencer then creates for you. Actually, this kind of pre-programmed content will turn users off, and the best influencers are simply not interested in working with brands under those conditions.
Instead, put your effort into finding an excellent influencer fit. Then, help the creator you choose to understand your brand and your products. Finally, step back to let them make the kind of content they know their audience wants. If you can't trust your influencer's judgment in making your content just go viral, it may be time to find another one.