What Does it Mean to be TikTok Famous?
Ever wondered to be TikTok famous – how do I make myself go viral? Being TikTok famous requires your video content to go viral. How do you know if you're indeed TikTok famous vs. someone who just has a lot of likes and/or follows?
In order to be considered TikTok famous, a user account needs to have at least one hundred thousand followers and at least one hundred thousand video views in the past 30 days.
Whether you want to be TikTok famous for individual users, businesses, or both, you first need to understand how to efficiently use this platform so as to get as many viewers as absolutely possible. And keep in mind that you need to market to the TikTok demographic – people between the ages of 16 and 34.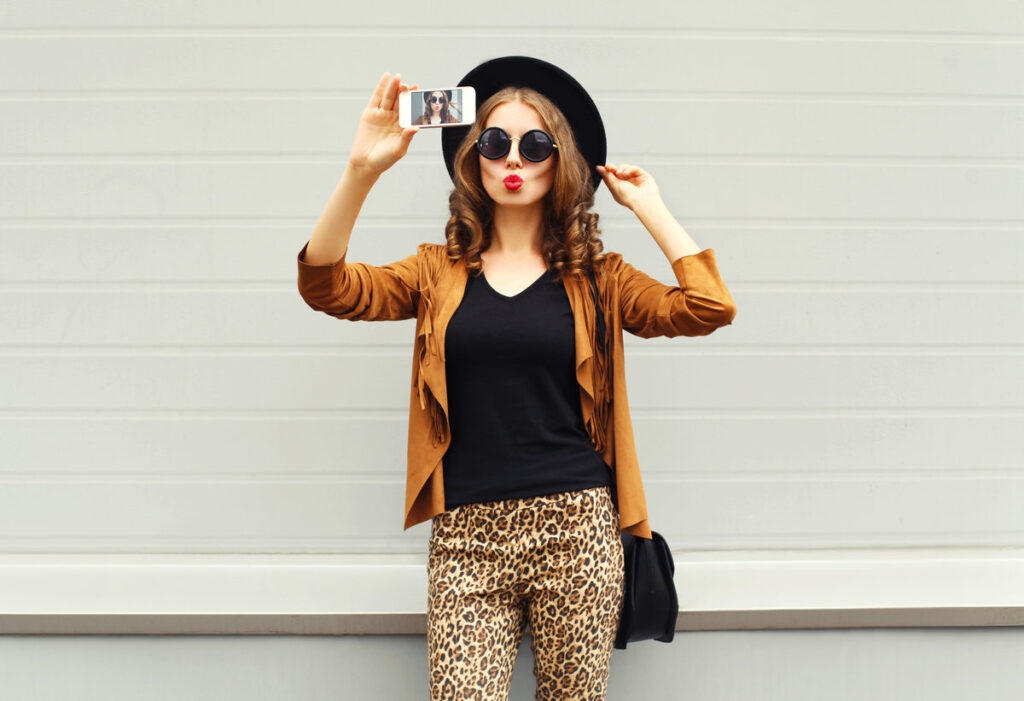 Many TikTok users are now famous because they used an influencer to help them stand out from the rest..
Is it Easy to Get Be TikTok Famous?
Yes, it's easy to reach TikTok fame for those who learn how to post the right type of video content. Also, since there aren't a lot of marketers using the TikTok marketing platform yet, influencers have a higher chance of becoming TikTok famous.
There are currently about 92 million people using this social media platform every single month. With this large of an audience, potential influencers already have the stage they need to get famous. Now that the stage is set, it's just a matter of creating the content that can capture one's attention.
Once you understand what it is that TikTok users want to see, all you need to do is post your planned content regularly. Take notes on which videos they're watching so you can then start to perfect your content in a way that'll capture the attention of others. And know that the more you post your content, the more likely your video content will go viral.
How Do You Get Noticed on TikTok?
Using the 4 below strategies will help influencers grow a large TikTok audience. Since large audiences are key when it comes to getting famous on this popular social media platform, the trick is creating videos that people want to see, need to see, or must-see.
1. Make a Content Plan. In order to be TikTok famous, you'll need to come up with a plan for posting the video content. Know that thinking outside of the box helps any video stand out. Maybe try posting disruptive content or niche content, 2 popular types of videos that tend to get lots of likes and follows. And use hashtags to expand your reach, as well as TikTok analytics to keep track of any progress.
2. Play and Create! TikTok lets you easily create and edit your unique content to make it your very own, so be sure not to skip using this important feature. Examples of tools available include filters, special effects, video speed control, captions, and audio.
3. Post Often. Tiktok videos should be uploaded between 1 and 3 times a day, every single day.
4. Best Posting Times (Eastern Standard Time). Mondays – 6:00 AM, 10:00 AM, 10:00 PM. Tuesdays – 2:00 AM, 4:00 AM, 9:00 AM. Wednesdays – 7:00 AM, 8:00 AM, 11:00 PM. Thursdays – 9:00 AM, 12:00 AM, 7:00 PM. Fridays – 5:00 AM, 1:00 PM, 3:00 PM. Saturdays – 11:00 AM, 7:00 PM, 8:00 PM. Sundays – 7:00 AM, 8:00 AM, 4:00 PM.
How Do You Get a TikTok to go Viral?
Secrets To Be TikTok Famous
All an influencer needs to do is give people the video content they want to see. Sounds easy enough, right? But if it were that simple then everybody would be creating and posting viral videos. So what's the secret to getting TikTok influencer content to go viral, in turn leading to one's fame and possible fortune?
Do the research. Search for TikTok viral videos and make notes on things like video sounds, video, effects, video hashtags, and video themes. See any trends?
Creating relevant, interesting, and even newsworthy videos that have the potential to go viral requires influencers to stay on top of all social media trends. Keeping current on hot topics that easily grab the attention of those in their mid-teens to those in their mid-thirties is one of the more important things to do to go viral. (Setting up an online news alert is an easy way to keep track of trending words and/or phrases.)
Bottomn Line
Now that you know how to go viral on TikTok, you're on your way to becoming a TikTok famous influencer! This popular social media mobile app is here to stay, so be sure to keep creating and perfecting any unique content as it's surely only a matter of time before you're content will go viral, giving your videos the fame they deserve.
Before you go viral, make sure you're ready for all the attention. It's possible for someone to become TikTok famous in a short amount of time, maybe even overnight! @JustGoViral