Brands utilize one or more social media platforms to promote what they are selling. Many are basing their 2022 marketing objectives on predicted trends. Staying informed means staying ahead of the learning curve. Today's marketplace is one in which the majority of brands face stiff competition. Understanding upcoming trends is a common approach for brands to take as following trends can help brands stand out among their competitors.
Trends provide brands with a reliable source of potential upcoming changes, which can give them the edge they need. Trends can even allow a brand to learn more about what they are doing right and what they are doing wrong. Brands should be prepared as they have the potential to highly benefit when learning about upcoming social media trends in 2022.
Social Media Trends
Social media marketing continues to prove itself as a more beneficial marketing method when compared to traditional marketing media methods. More people than ever are utilizing social media, which is predicted to continue through 2022. With nearly 4.5 billion people using social media worldwide brands can easily access and target their preferred audience.
According to Sprout Social, 71% of people are using social media more than ever before. Millennials, Generation Z, Generation X, and Baby Boomers are all included, with each group choosing to access social media more often for more or less the same reasons. Learning more about a brand's products and/or services is the top reason, as well as keeping current with all brands they choose to follow.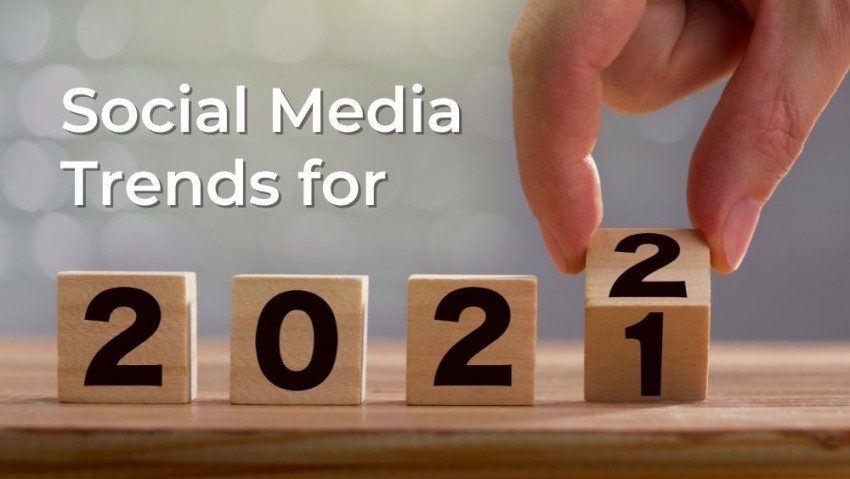 2022 Marketing
Many brands participating in online marketing will experience more competition in 2022. Whether its online marketing platform is Facebook, Instagram, TikTok, or Twitter, or another social media channel, every brand must take the necessary steps to prevail over its competition as 2022 is a year that will experience many marketing changes. Brands must be prepared to address these marketing changes to become or stay relevant.
Top 9 Social Media Trends to Prepare for in 2022
The first step brands must take is to learn about the social media trends they should prepare for in 2022. Successful brands pay close attention to market trends. The information they learn assists in their ability to make smart brand decisions. Successful brands also pay attention to social media trends. Social media marketing is now one of the best ways for brands to connect and engage with new audiences.
As trends come and go, brands must be sure to pay attention to all marketing and social media trends. While brands have the choice to follow a trend or not, their ability to be aware of all trends is beneficial as being aware means being prepared.
---
1. A Shift From Large Influencers To Small Influencers
Brands that incorporate social media influencers into their marketing plan will often first look to connect with large influencers. Brands understand the importance of connecting with new consumers and in turn, they want access to the substantial audiences large influencers have already established. Connecting with a large influencer potentially gives brands access to thousands and even millions of new people.
In 2022, brands will be choosing small influencers to promote what they are selling. Smaller digital communities are on the rise as they offer brands a more authentic way to connect with their audience. These communities are quickly growing in popularity as they are a dedicated place for users to connect. Many users will be highly focused on learning about a brand in-depth before they decide whether they want to give a brand their business.
2. Social Media Marketers Will Spend More On Social Media Ads
More than half of social media marketers are planning to invest more money in social ads next year. They are also planning on stepping up their advertising game. Social media users who follow brands do so because they want to benefit from their detailed marketing ads. Brands that offer anything less will likely be ignored.
Top platforms used, and listed in order of marketing ad importance, include Facebook, Instagram, LinkedIn, Twitter, YouTube, TikTok, WhatsApp, Pinterest, and Snapchat. Even so, marketers are planning on spending the largest amounts of money on TikTok, Pinterest, and Snapchat ads. Marketers are finding that these three platforms are proving to be more effective compared to other top social media platforms.
---
3. Algorithm Changes, Updates
The year 2022 will witness an algorithm change that supports an improvement in usability. Every social media channel uses its own algorithm as a way to prioritize how it sends out information. Channels create their algorithms by compiling a list of rules and data. This collection of information creates a process that tells brands what users want to see, as well as when they want to see it.
4. An Increase In Demand For Great Customer Service
With the pandemic came several global supplies and staffing shortages. This resulted in many consumers experiencing various problems in regards to receiving their online orders. Even though consumers contacted the appropriate channels to complain the majority either experienced long waiting times or never got a direct answer to their specific delivery problem.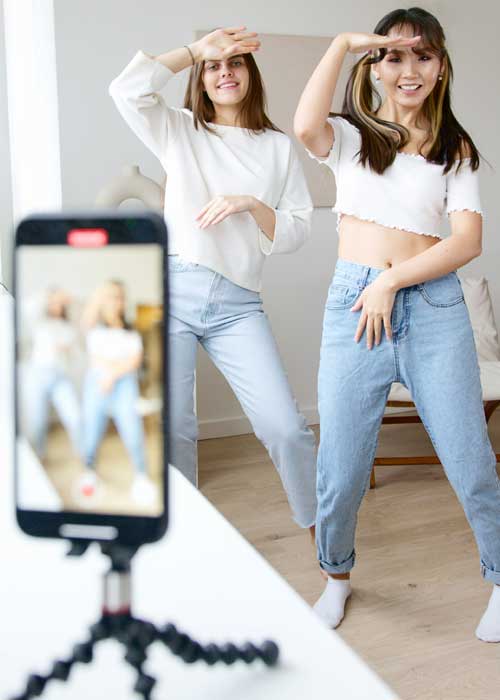 To improve customer service brands must prepare to address consumers in more efficient ways. For example, a recent poll showed that consumers now prefer to message a brand over calling them. This requires brands to set up and prepare every social media platform they are utilizing in a way that best supports their ability to provide their consumers with the high level of customer service they not only want but expect.
---
5. TikTok Will Remain Dominant
TikTok will continue to be a leading social media platform in 2022. TikTok is ideal for inspiring organic growth, making it a popular platform choice for many of today's brands. The platform tends to be especially ideal for brands looking to reach younger audiences. TikTok currently boasts the highest engagement rate of any social media channel.
Brands not yet utilizing the TikTok platform can prepare by choosing one of the three major types of marketing offered on TikTok's social media channel – TikTok influencer marketing, TikTok advertising, and the ability for brands to create their own organic content using TikTok's creator tools.
6. Advances In Additional Artificial Intelligence
Artificial intelligence will become even more advanced in 2022. Improvements in artificial intelligence and automation tools will allow brands even more information to help them measure how successful a social media marketing plan is on any particular channel. Utilizing these modern technological advances not only saves time, it helps brands create personalized marketing campaigns, the way of the future.
---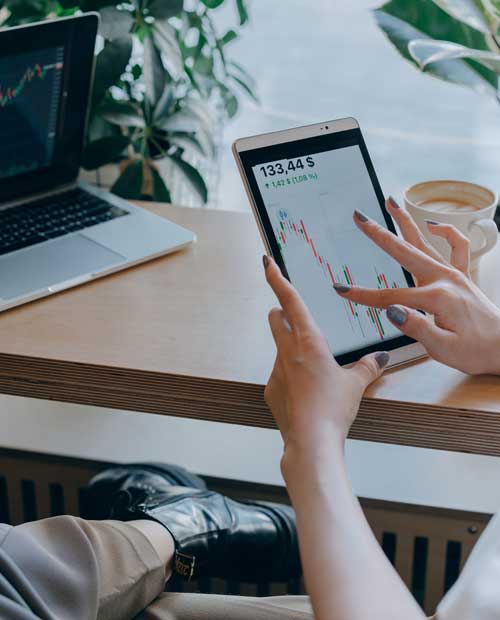 7. Live Content Will Rule
Social media users are projected to listen to both live audio and live video more often in 2022. Audio and video marketing have steadily grown over the past two years, with many brands using this form of marketing to make important announcements. Live streams are ideal for brands looking to directly connect with their audiences. Engaging with live audiences is ideal for establishing brand authority.
Social media users will focus more on establishing personal relationships with their chosen brands in 2022. Brands can prepare for this by posting the live content their audiences want to see. Brands must make a plan to post their live content to ensure that it is not only entertaining but also answers all of the questions their audience has regarding a particular product and/or service.
---
8. Brands Will Utilize More Social Media Channels
The fact that each social media channel offers a certain type of audience means brands must decide which channels best serve their marketing needs. Most brands deciding to utilize social media to promote what they are selling first sign up to market their brand on one or two social media channels. In 2022, brands are expected to utilize three to five channels, allowing them to greater expand their audience reach.
9. The Popularity Of Shopping At Social Storefronts Will Continue
Social commerce continues to be a preferred shopping option for the high majority of today's consumers. While many consumers shopped at social storefronts before the pandemic, once the stay-at-home orders were placed shopping online grew substantially. Brands that have not yet established their social media presence decided to take advantage by jumping on the social media marketing bandwagon that was so far proving to be beneficial for brands that have already established their social media presence.
In 2022, social media will not only be viewed as a business platform but also as an extension of a brand's voice. Brands must be prepared to meet the needs of their audience and 2022 will see brands being tested to the limits when it comes to their ability to offer the best online shopping experiences.
---
Bottom Line
Brands focusing on sustainable growth in 2022 must first remain relevant. This requires brands to learn about all upcoming social media trends as one or more could be of great benefit to the brand. Brands will benefit from utilizing the above nine social media trends as a way to prepare for their marketing efforts in 2022 as these trends help to strengthen their online presence.
Brands must stay ahead of their competition if they want to stand out. One of the ways they can do this is to always keep on top of next year's social media trends.