What do the Nyan Cat GIF, Jack Dorsey's first Tweet, William Shatner's personal memorabilia, and digital artwork from Beeple called "Everydays: The First 5000 Days" have in common? They are examples of NFTs that sold for hundreds of thousands (if not millions) of dollars.
Chances are that you've witnessed a few of these just go viral. You may have even seen influencers and celebrities creating content around them or offering items of their own. Keep reading to learn more about NFTs, how they are used, and why they are trending. Most importantly, with so many major influencers getting into NFTs, how will that change the influencer marketing landscape?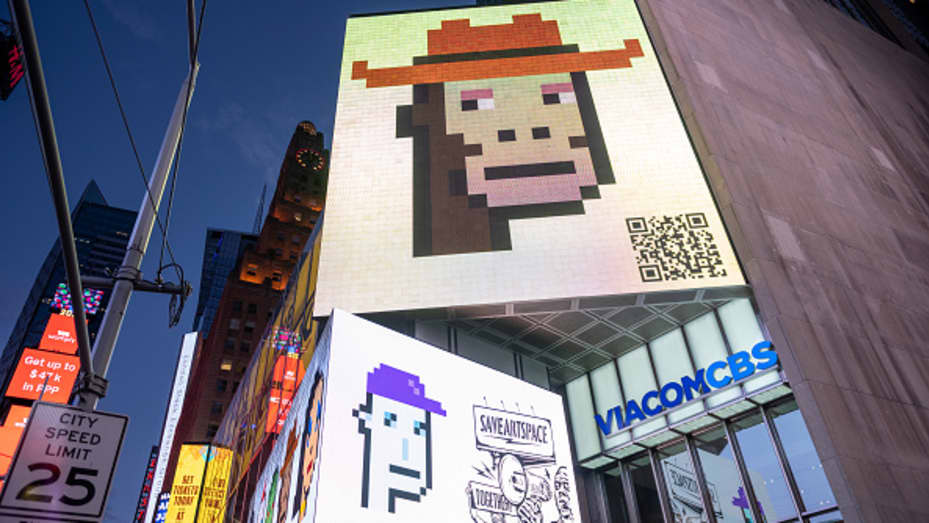 What Is an NFT?
The term NFT stands for non-fungible token. These units of data contain a unique code that is permanently fixed. Consider how you exchange one piece of currency for another. As long as the dollar amount is the same, you have the same thing. That's fungible. Now, imagine that you buy something 100% unique with your currency. That unique item is non-fungible.
NFTs are special files that can transfer data but keep it unique at the same time. For example, it could be a code attached to a piece of digital art.
It's important to understand that an NFT isn't just something that is attached to a digital asset. It can represent ownership of any item. NFTs are driven by blockchain technology. This means that ownership records can't be falsified, and tokens can't simply be created. So, somebody can't make a copy of a song file, for example, then claim it's the same as the original.
Now, brands are beginning to embrace NFTs and use them in their online marketing strategies. Here's how that can change things.
---
Influencers and Brands Can Partner to Create Unique NFT Experiences
Brands and influencers can partner together to create unique content and experiences thanks to this new technology. For example, a brand can partner with a famous YouTube influencer whose niche is writing songs and singing. They could create a song that is exclusively for the brand's and the influencer's audience. In essence, the followers would become owners of a collectible item that nobody else could possess. Entire marketing campaigns can be created around NFTs.
Additionally, content creators are attracted to NFTs because they open up so many possibilities when it comes to protecting their intellectual property rights and earning the copyright royalties that are due to them. This is important, as many influencers and creators have expressed frustration at creating content that will just go viral, then watching other people profit from that. This often occurs while they also struggle to receive credit for their work.
How Brands and Influencers Can Partner Using NFTs
It's important that influencers and brands both understand that this trend can be valuable to all involved. It's helpful for both to think of this as a valuable new technology that they can use to do much more with their campaigns. It's also clear that interest in NFTs is at a high point. Stories about NFT transactions are trending right now. That piqued the curiosity of consumers. Additionally, today's most powerful consumer groups are tech-savvy enough that they understand the technology behind NFT and want to become more involved. Nearly a third of millennials are already investing in NFTs. More say they would be interested in songs and artwork, and fewer are interested in social media posts like Tweets. Knowing all this, a brand could work with JustGoViral to partner with an influencer for exclusive content that would only be made available to people willing to buy NFTs. If you are an influencer, imagine creating something in partnership with a brand or multiple brands with a similar audience as yours. Those brands could get a boost from that content as they become part of a truly exciting event.
---
How Can NFTs Lead to Better Brand Influencer Collaborations?
To understand what makes a great NFT collaboration and create some of your own, you have to understand the appeal of the NFT. In most cases, people are drawn to the collectability of NFTs and exclusivity.
Remember that exclusivity is a key tool in marketing strategies. People are drawn to the idea that they might be part of a limited group to own something or have access to an experience. For many, the idea of passing up on being able to own an exclusive item or take part in a limited experience creates serious FOMO (fear of missing out).
When brands and influencers partner to form limited collaborations or create one-of-a-kind products made only for a restricted audience, both benefit from a new way of bringing in revenue. The customers who purchase the NFTs get that exclusivity they crave and sometimes a unique digital asset they can call their own.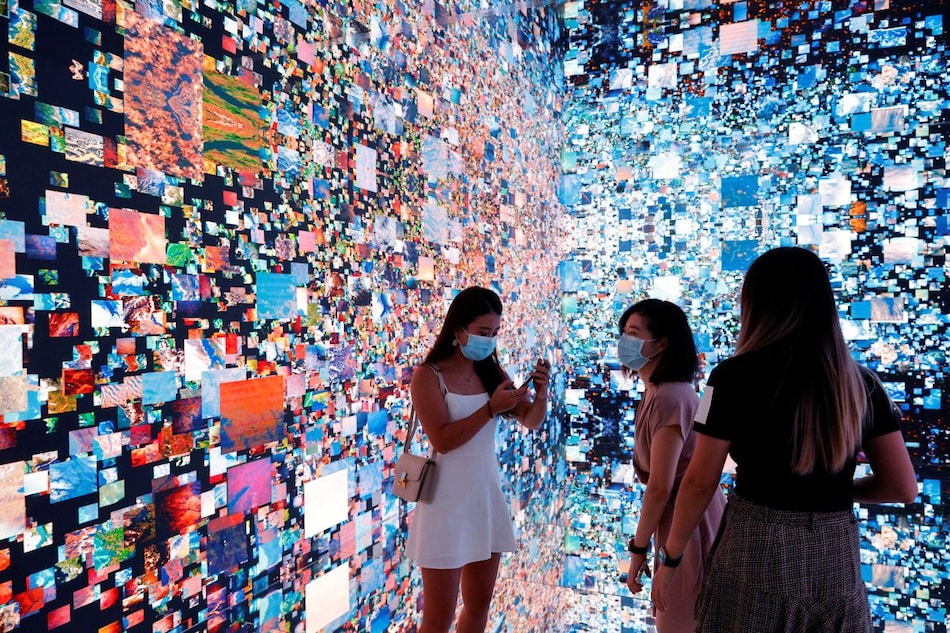 NFTs and Influencer Collaborations – Examples
Here are some examples of how an influencer and brand can partner together using NFTs in a mutually beneficial way to both of them.
Exclusive Access to Influencers with an NFT Purchase
One of the most valuable things an influencer has to offer is access to themselves and their expertise. NFTs can be used to grant limited access to specially curated messages, interviews, question and answer sessions, even tutorials. For example, imagine a music retailer partnering with a top instrumentalist to create a series of live video tutorials.
Those who purchased a limited set of NFTs would be able to take part in live lessons with that musician.
Ability to Participate in Exclusive Events
Imagine being a brand and having the opportunity to partner with a major influencer for an exclusive product launch or live performance. The audience would be limited to NFT holders.
---
Owning Unique Digital Items or Having Premium Access to Physical Products
Chances are that you've caught recent news about NFTs that involve digital art. Some of these pieces have sold for millions of dollars. For example, the Doge NFT, based on the famous meme and cryptocurrency, sold for 4 million dollars. That certainly shows the appeal of this art.
However, digital art is just one category of product that can be connected with an NFT. In truth, an NFT can be used to grant exclusive ownership to any unique digital item. Here's an example.
A video game company could partner with a well-known streamer to announce the launch of an NFT that would provide exclusive access to a specially designed level of a video game or other in-game content.
There are also opportunities to bridge the gap between the digital and physical worlds using NFTs. A fashion brand and influencer could partner together on an exclusive line of clothing that would only be available to NFT holders. They could take things a step further by offering personalized elements for each NFT holder to make each product even more unique.
---
Membership in Exclusive Clubs or User Groups
It's also possible to use NFTs to create something that's a bit more evergreen. For example, brands can use NFTs to access limited customer clubs.
In return for their membership in these clubs, consumers would have access to exclusive discounts, new products, preferred customer support, or member-only discussion forums.
These consumer and user groups also offer brands and influencers a very unique opportunity. This gives them the means to meaningfully engage with an interested, engaged, and invested audience.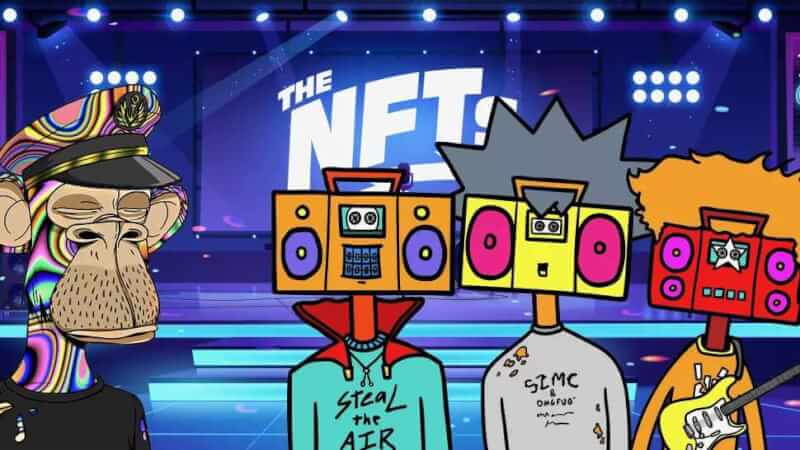 Who Can Use NFTs in Influencer Marketing
Anyone who can form the right partnership can use NFTs. Using JustGoViral to connect with the right partners and build a mutually beneficial relationship is a matter of using it.
Don't most NFT launches involve six figures or more? The ones that make the news tend to involve large amounts of money. However, brands and creators can use NFTs at any scale. Remember that an NFT can be offered for as little as a couple of dollars.
Additionally, an NFT can target a wide audience. For example, Space Jam: A New Legacy launched a set of related digital collectibles that audiences could buy for a 2.99 NFT. Essentially, any brand and influencer willing to overcome the slight learning curve to adopting NFTs can find creative ways to use them in their marketing campaigns.
NFT Influencer Marketing Tips
As with any other influencer marketing effort, the first step is to form the right partnership. Brands and creators will work best when their audiences have shared interests and needs.
The next step is to identify a product or experience that will be so valued by the target audience that they would be willing to pay for it. The examples above include access to digital art, physical products, live content, even exclusive memberships.
Finally, consider the role of the influencer. Will they be creating the content themselves, then offering brands the opportunity to partner with them? Will the creation result from a partnership where the brand commissions exclusive work from the influencer? It's important to hammer out these details in order for the campaign to net the best results.