If you've ever been tempted to step away from social media altogether, you aren't alone. Many people report feeling that social media is intrusive, unfulfilling, and ultimately unhealthy for them. Genuine exchanges in which information and ideas are delivered with honesty and authenticity seem to be a rarity on social media.
For many frustrated social media users, Clubhouse has emerged as a refreshing new alternative. It's given participants a place to engage with influencers in real-time. It's also given them more meaningful experiences than they've found on other platforms.
What Is Clubhouse?
Clubhouse is an audio-based social media app. Participants speak with each other using audio, instead of the usual text or video.
Users engage with one another in clubs and in live rooms. The platform is set up to allow people to seek out rooms, clubs, and influencers. The app is about a year old. It was initially invitation-only but now appears to be open to anyone who downloads the app.
Who Is Using Clubhouse?
If you search Clubhouse, you will find celebrities, academics, writers, musicians, brands, and their followers. All of them are using the platform for more direct, interactive engagement.
While some do choose to participate in the conversations, others choose to use Clubhouse as more of a listening platform. Either way, it's emerged as an excellent place for brands and influencers to connect with people.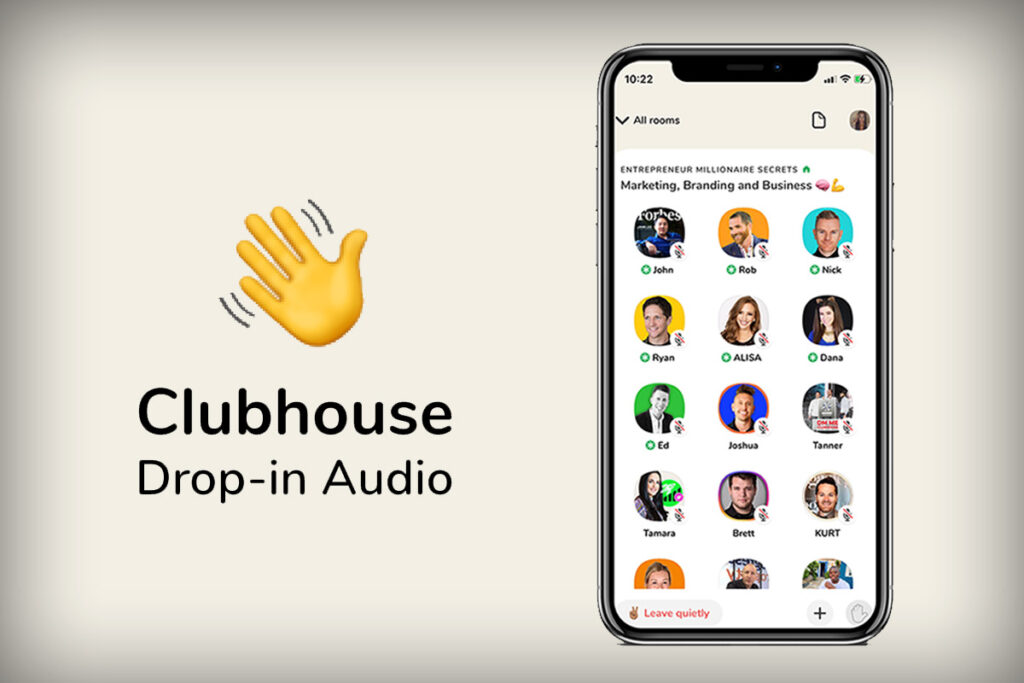 The Growth and Appeal of Clubhouse
At the end of 2020, Clubhouse had less than a million downloads. By the end of the first quarter of 2021, it had millions. That growth continued through this year.
Clubhouse users are mostly Gen Z and Millennials, but Gen X has a significant presence on the platform, as well. People are drawn to the possibility of getting real-time responses from the brands and influencers they admire and follow.
How Is Clubhouse Changing Influencer Marketing?
As with other social media platforms, influencers are making an impact on Clubhouse. Of course, that is leading to an interest in using their power to help boost brands. However, this plays out in entirely new ways on Clubhouse.
There's no sharing videos or images, or content that will just go viral in any traditional sense. Instead, people seek out influencers as they are available for real, conversational engagement.
This means that brands are going to have to take a different approach to get the best ROI out of Clubhouse. It also means that a successful influencer on Clubhouse may be a bit different than influencers on other platforms.
Clubhouse Influencers
Think for a moment about the influencers you encounter on Instagram, Facebook, or YouTube. Consider the kind of content they produce that will just go viral. These platforms are highly visual, and content is usually entirely text or image-based.
Because of this, influencers on these platforms have a lot to fall back on when it comes to creating engaging content. That's not the case with Clubhouse. There, influencers simply have their personalities and subject matter expertise to attract an audience.
Brands should realize that previous success on other platforms is not necessarily an indication that an influencer will have the same magnetism on Clubhouse.
Finally, it's important to note that influencers on Clubhouse are older on average than they are on other platforms. This makes sense, as Gen-X has tended to dominate the podcasting space, as well.
How Creators Make Money on Clubhouse
Is Clubhouse worth pursuing for content creators who are in search of a revenue stream? It could be. The platform is so new that data is limited. However, there are some new ways that creators can attempt to make money on the platform.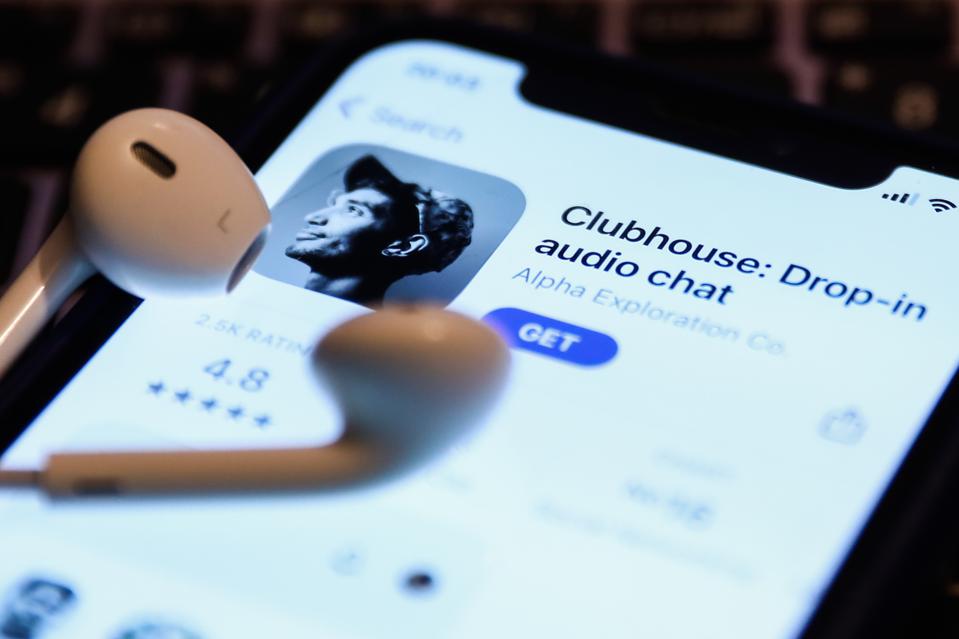 Clubhouse Payments
In spring 2021, Clubhouse launched a payments program. The concept is about as simple as it gets. Clubhouse users simply tap on the influencer's profile and select "Send Money." They'll have to register a debit or credit card the first time they use the feature. Once they do, they simply send any amount of money they want to that creator.
This payment program is unique because creators receive 100% of the payment. The payer is responsible for a processing fee, and Clubhouse does not take any cut.
Sponsored Rooms
Sponsored rooms involve a direct partnership between an influencer and a brand. Here, the influencer is compensated by the brand to host a presentation that may:
Include a mention of the brand or specific product in the presentation title
Feature the brand or product throughout the presentation
Include an interview or discussion with a company representative
In order for these to be successful, brands and influencers often need help forming the right partnerships. This is where JustGoViral can help.
---
Sell Presentations as Digital Products
Clubhouse has a feature that allows presenters to record the content they create on Clubhouse. This can then be repurposed and sold as digital content.
While not every piece of content that is created on the platform will be worth reusing, it's likely that most influencers will find something they can market to a wider audience.
Brand Partnerships and Representation
Influencers can also earn money helping brands to build their own presence on Clubhouse. They can include mentions and recommendations of brands within their own content. They may also give recommendations or shout out Clubhouse content created by those brands.
Selling Access to Premium Rooms
Clubhouse allows influencers to create closed rooms. These are invitation-only rooms that are open to those who have been granted access. Influencers can leverage these rooms to earn money by selling tickets in exchange for an invitation.
For example, an influencer may hold several presentations on a particular topic and leave those open to the public. Then, they can close those presentations out with a call to action to buy "tickets" to a premium presentation with access to exclusive tips and advice.
How Brands Use Clubhouse in Influencer Marketing
Clubhouse recently granted full access to its app for anyone who downloads it. In addition to this, Facebook has launched its own audio rooms. Clearly, audio-based social media is on the rise. If brands haven't considered using Clubhouse in their influencer marketing campaigns, they should probably start
Here are some tips that brands can use to make the most of this new marketing opportunity.
Getting Started on Clubhouse
It's important to understand that brands do not join Clubhouse in the same way they would join Facebook or Instagram. You can't include a clickable link to your company URL in your profile, or share pictures or videos. However, you can share information and link to other social media accounts.
Once you've set your business account up, you can begin to strategically select people, brands, and rooms to follow. This will allow you to find and participate in conversations where you are most likely to find your target audience.
Connecting with Influencers
Clubhouse is like other platforms in that influencers can make all the difference. Brands can use influencers here for product recommendations, to share expert content, user engagement, and more. However, it can be challenging to find the right influencer.
For one thing, there's simply not much data available in terms of which influencers are successful at representing brands in a particular niche. Additionally, the content created on Clubhouse is so unique that popularity on other channels isn't really a good litmus test.
Instead, brands may find that it's best to invest in a bit of help and insights from JustGoViral to form the right partnerships.
Planning Influencer Marketing Campaigns
There are several approaches that businesses have taken to get the most out of their influencer campaigns on Clubhouse.
Hold a Roundtable Discussion
This is a great technique if you have already connected with several influencers and industry thought leaders. Create a room and invite the influencers who have agreed to participate in a session. Ideally, each participant will attract audience members.
This is a great way to engage in interesting, informative discussions with people who have relevant insights and the ability to influence customer behavior. This is particularly useful for top-of-funnel engagement.
Invite a Relevant Influencer for a Q&A Session with a Brand Rep
Influencers have the ability to engage audience members and know how to dynamically present audio content. Reps from your brand possess valuable knowledge about your products and services. When you combine the two, you can share information about the value of your products in a way that is relevant to your target audience.
---
Offer to Sponsor a Room for an Influencer
This is a simple, straightforward approach that is probably similar to the influencer marketing you are using on other platforms. With this approach, you simply compensate the right influencer in exchange for having your brand or product mentioned as the sponsor of a room they've created.
Work with an Influencer to Create an Ongoing Series of Content
Finally, you can work with an influencer to create a content plan that is more involved than a single discussion or presentation. For example, you could plan a series of sessions that tell your company's story and segue into discussions about your products and services.