The new year is just around the corner. That means digital marketing experts are busy preparing their strategies for next year. An important part of that is making plans to take advantage of social media. In order to do that, you must predict how each platform's target audience will be.
The best way to ensure your efforts will be effective is to stay on top of upcoming social media trends. There's simply no better way to reach customers and create content that will just go viral.
Before you finalize your social media strategy for next year, keep reading. These are five social media trends that you should know for 2022.
More Brands Than Ever Will Work with Influencers
During COVID-19, content creators really doubled down on their efforts to monetize their work. That doesn't just mean big-name influencers, either. Many regular people took time to boost their production values and find ways to create income streams from their hobbies and niche expertise.
This has led to an explosion of nano and micro-influencers. These creators are eager to diversify their income by partnering with brands on influencer marketing campaigns in 2022.
Brands can take advantage of this trend by using JustGoViral to connect with small-scale influencers that have an audience in their niche. Oftentimes, these creators have authentic connections to their audiences and can positively influence their purchasing decisions. Just know that even nano influencers recognize their worth. Be prepared to pay a fair market rate for creator services.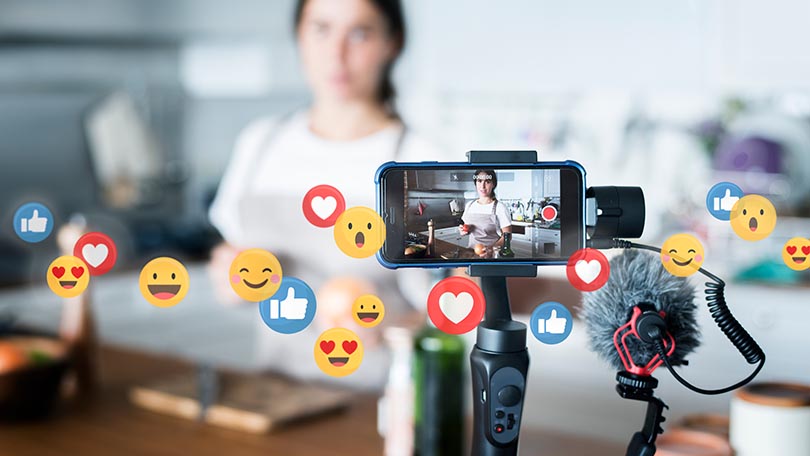 TikTok Will Seize the Attention of Marketers
For the past few years, all eyes have been on Instagram, the fastest-growing platform. Instagram has also offered financiers a fantastic return on investment, especially in specific industries. Also, the creators did a pretty great job of making it a fun platform to use. Now, it seems as if TikTok is starting to compete and may overtake Instagram at one point.
TikTok recently hit the billion-user milestone. That's a massive increase in less than a year. Globally, it's in the top seven social media platforms. If you take messaging platforms out of the equation, it moves up to number four. That's just one step behind Instagram. Finally, TikTok videos are outperforming Instagram videos on Google search.
Business response to all of this has been mixed. Relatively few plan to increase their investment in TikTok. However, a rapidly growing number of marketers do believe that TikTok is the platform that is most likely to help them reach their goals.
All of this could mean great opportunities for brands that decide to utilize TikTok. The platform itself certainly seems ready to support increased business participation. They've added a creator marketplace, business accounts capabilities, and sponsored posts in the past two years. This has created opportunities for both businesses and influencers to use the platform to make money. It certainly isn't difficult to find eager influencers ready to form lucrative partnerships with the right brand.
Even if you are hesitant to make TikTok a significant part of your digital marketing strategy, 2022 is the perfect year to start exploring your options. Begin by creating a TikTok account for your company. Have your team explore the platform to get a better feel for it and research what kind of content you can use to reach your audience. It would be wise to do a bit of competitive analysis, as well. Learn what other brands in your niche are doing on TikTok before you invest in any particular strategy. Don't forget to reach out to TikTok influencers. The best time to start building those relationships is now.
---
Prior to COVID-19, social commerce was really a bleeding-edge concept. Only truly innovative risk-takers were making serious moves in this space. However, the pandemic changed that. Social media use skyrocketed, and shelter-in-place orders created an excellent ecosystem for social media shopping to accelerate rapidly.
Social commerce isn't going away any time soon. Keep in mind that even if social marketing trails eCommerce, it will quickly become a multibillion-dollar industry in just a few years. Even before the pandemic, the vast majority of online shoppers were already using social media to engage in product research and learn more about new brands. It only makes sense that companies have decided to let them complete their transactions on those same platforms.
If you are forcing your customers to exit your social media pages to make purchases, you create an exit point in your sales funnel. By adding social commerce to your 2022 marketing strategy, you can increase your conversions.
Social Commerce Will Become Even More Popular
It doesn't hurt that the most popular social networks have made this easy. Most have built-in social commerce solutions.
To get started selling products on Instagram, Facebook, or Pinterest, consider starting small. Focus on products that you think will be most attractive to these users. Then, start testing out ads and shoppable posts.
Keep in mind that your ability to create a successful social commerce strategy depends on your ability to maintain an attractive social media presence overall. Bolster your efforts with an overall move towards quality content and forging better connections with your audience. Level things up by reaching out to influencers and creators who can make promotional content just go viral.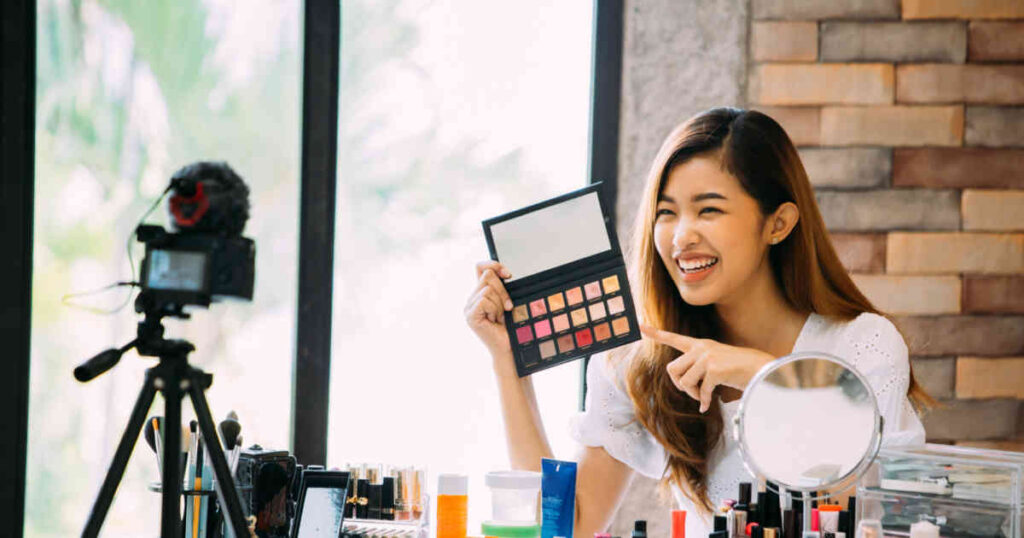 Short-Form Video Is King
Videos are still one of the best ways to reach your audience. The difference is that the most effective videos are more concise than ever.
The Rise of Short-Form Video
That flies in the face of conventional wisdom that had most marketers believing that long-form video was the way to go. In fact, not long ago, social media platforms were heavily invested in long-form content. YouTube actively rewarded videos that were longer than ten minutes. Facebook Watch and Instagram TV (IGTV) were both created to leverage the benefits of longer videos.
Now, all of that has changed drastically. Some will say it began with TikTok. Although, others will credit Vine for originating short-form videos. This new direction has led to Facebook Reels and YouTube Shorts. Don't forget Facebook and Instagram stories, either. That's another platform for short-form content. Meanwhile, IGTV has been nearly abandoned by its platform, and Facebook Watch just isn't garnering much attention.
Of course, some attempts at short-form platforms have failed. Twitter and LinkedIn both attempted to enter this arena and failed badly. This is an indicator that short-form video consumers are still discerning. If videos aren't engaging, relevant, and entertaining, they aren't going to watch.
Is Long-Form Video Totally Obsolete?
Does this mean that long-form video is dead? Absolutely not! Both brands and influencers are still having great success with long-form videos on YouTube. Keep that as part of your overall strategy, but it's probably time to add in the short-form video, as well.
If you decide to include short-form videos in your 2022 marketing strategy, take time to curate your videos carefully. Don't think of various platforms as one-size-fits-all. Just because a video works on TikTok doesn't mean it will play well on Reels.
---
Successful Brands Will Have a Social Audio Strategy
While brands have been paying close attention to social media platforms like Facebook, YouTube, Twitter, TikTok, and Instagram, many have missed Clubhouse entirely. That's disappointing as the audio-based social media platform has experienced amazing growth in the past year. In addition to Clubhouse, there are also Twitter Spaces. Facebook has also launched Live Audio Rooms and entered the Podcast arena.
For a time, many marketing strategists were unsure whether the audio was something worth pursuing. Now, most businesses seem to be interested in investing in audio content in some way in the future.
It remains to be seen how this will play out. However, many leaders seem to think that the best approach is to use social audio to create and host live streams to establish thought leadership. Podcasts are also a popular choice. Overall, there are high levels of confidence that both will have an excellent return on investment.
Now for the challenging part of all this. Social audio isn't an inexpensive content format. It takes investment and expertise to get started. That could leave smaller businesses out in the cold.
Fortunately, there may be a way for startups and small businesses to use social audio as well. As audio content has grown, so has the prevalence of audio influencers. Brands that can't create their own presence on audio social may be able to take advantage of that. In the future, it may be possible to use platforms like JustGoViral to find Clubhouse influencers and other audio creators to form valuable partnerships.
To get started, brands should explore how they can use audio to connect with new audiences and offer something of value in return. Start by using audio content tools on familiar platforms like Twitter and Facebook to re-engage existing audiences. Then explore audio-only media platforms like Clubhouse to connect with entirely new audiences. Finally, reach out to creators and influencers for additional growth and more robust content.