Is Snapchat a viable platform for influencer marketing campaigns, or really any form of social media marketing? Or has it been rendered irrelevant by TikTok or another fast-growing platform? Who is still using Snapchat? How can brands use TikTok in their marketing campaigns?
Mention TikTok to a marketing strategist. These are some of the most common questions that arise. Keep reading to explore the answers and learn how Snapchat might be a solid part of your influencer marketing strategy.
Snapchat Is Alive and Well
It may not be trending, but Snapchat is still an active, viable platform. More than half of internet users ages 15 to 25 are regular Snapchat users. In fact, Snapchat remains the most popular app in this group, with Instagram coming in second place. It's important to note that these users are actively engaged. Most spend at least 30 minutes per day using the app and open the camera associated with the app more than once per hour.
So why the disconnect? Snapchat is being used by an age group that represents a key target demographic for brands, and it's being actively used. At the same time, it's often regarded as an irrelevant, even dead platform.
In truth, it could be the perception that the platform is dead that drives its popularity. It isn't inundated with branded content or intrusive advertising. There's a certain appeal to being part of something that doesn't have the same mainstream draw as other platforms. Snapchat could become to social media platforms what Linux is to operating systems. The lack of tracking also has undeniable appeal.
---
Why People Use Snapchat
It's important to dig a little deeper into the appeal of Snapchat. Start by considering the typical experience on a more popular platform like Facebook. All of the content you want to see is interspersed with advertisements that may or may not be relevant to you, whether you are interested in being marketed to or not. It's easy to see why so many people see social media channels as advertising platforms.
Now, consider Snapchat. For many, this is an oasis from targeting advertising. That's why it holds such appeal for Gen-Z. Snapchat users can create and share content with their closest friends or a wider audience. This leads to a more authentic experience.
Finally, Snapchat is a casual, low-commitment platform. Content disappears within 24 hours, so there's no pull to be constantly active and managing one's presence there.
Should Brands Use Snapchat for Marketing?
There are definitely ways for brands to use Snapchat in their online marketing successfully. Brands absolutely have a presence on the platform. They can use targeted ads. However, these aren't as intrusive as ads on other apps. Snapchat users only see this content when they choose to view wider audience stories.
The Key to Snapchat Marketing
The key to successful marketing on Snapchat is to be as unobtrusive as possible. The brands that get the biggest return on investment are able to create ads that fit in well with organic content and don't "scream" advertising. When this happens, users seamlessly consume advertising content, almost without knowing it.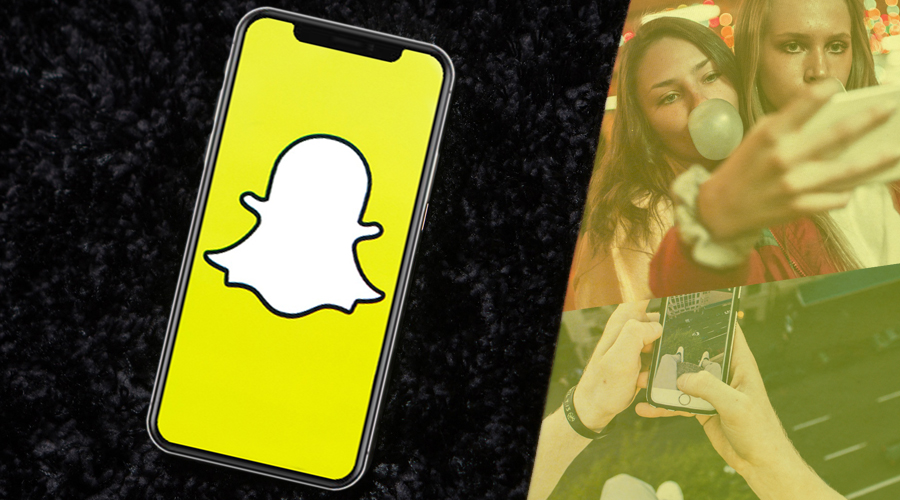 How Should Brands See Snapchat in the Context of Their Marketing Strategy?
Snapchat is clearly unlike other platforms. It takes something different to make marketing campaigns work here. Brands should be prepared to dedicate time and effort to create a strategy that works. Here are some things to consider:
Prioritize Personalized Interaction
Snaps are most effective when they involve direct interaction. You may need to modify the voice you use on Snapchat to create a feeling that you are engaging with audience members authentically, using a one-on-one approach.
Build Community First, Just Go Viral Second
You'll have better long-term success if you prioritize building a loyal, engaged community of followers before you try to reach a wider audience with content that has more mass appeal.
Create an Individualized Snapchat Strategy
If you want to create a presence on Snapchat, you should be prepared to start from ground zero. What you are doing on other platforms simply can't be copied and pasted into Snapchat. Audiences use this platform differently, and they have different expectations.
Take time to learn exactly how the platform works. Consider looking at your competitors on the platform to see exactly what they are doing, to get an idea of what you need to do to make an impact.
Consider Leaving Snapchat Out of Your Strategy for Now
If you doubt that you can create a presence on Snapchat that will get the results you want, it may be better to back away from the strategy. You won't really see any negative impact if you don't have an active Snapchat presence.
However, if you haphazardly create a Snapchat strategy that just doesn't work, you will lose significant standing with an essential part of your audience.
Understand the Risks of Marketing on Snapchat
Before you become too tempted to just go viral on Snapchat, remember there are some risks to using it as a marketing platform. Snapchat users are largely there to engage with friends and followers, not to be marketed at. Unless they quickly recognize something in your snaps that appeals to them, they may not react well.
Are you prepared to create content that won't lead to you building resentment in people who aren't interested in ads?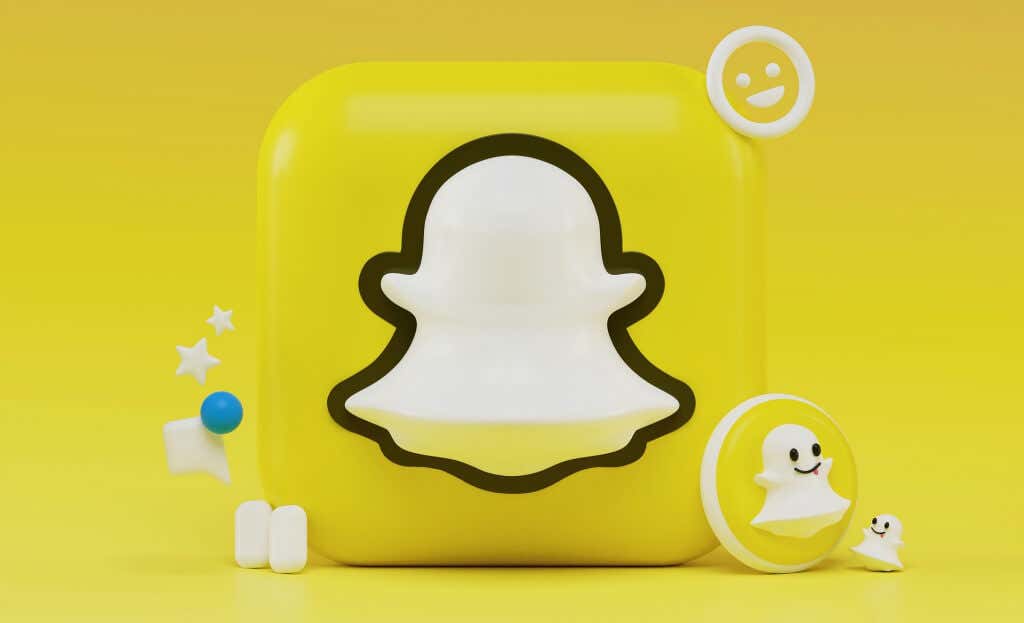 Making Influencer Marketing Work on Snapchat
You want to create an authentic, engaging presence on Snapchat. Influencers are skilled at creating just that kind of content, so engaging in influencer marketing makes a lot of sense. You can use the resources on JustGoViral to learn more about influencer strategies and find the right partners.
About Snapchat Influencers
Snapchat users do tend to keep their circles small. However, when they engage in content outside of that sphere, it's usually with people they perceive to be influencers. Because of this, some of the most effective Snapchat marketing is influencer marketing.
This also means that influencers must be able to build a significant audience to be successful. There's not really a middle ground on Snapchat. Influencers must be interesting, authentic, and engaging.
How Can Brands Use Influencers on Snapchat?
The best way to engage in influencer marketing is to work with influencers who have a talent for brand storytelling. Influencers must promote brands organically without making their content appear as direct advertising. For example, an influencer might share a video of themselves wearing an article of clothing from a brand.
Additionally, brands must also partner with influencers who have earned significant trust among their followers. Ultimately, Snapchat marketing is based on a word-of-mouth model. Brands won't have much luck working with creators who simply haven't built the reputation required to influence audience behavior.
Finally, remember that Snapchat audiences are younger and social media savvy. They aren't impressed by messaging that is gimmicky or flashy. It is often better to rely on the influencer's instincts and knowledge than to lean on a marketing team that may be tempted to engage in techniques that just don't connect with this audience. Brands can give influencers some guidelines but then allow them plenty of room to create content that they know will work with their audience. Authenticity will always work better than sleek, polished, overly produced content.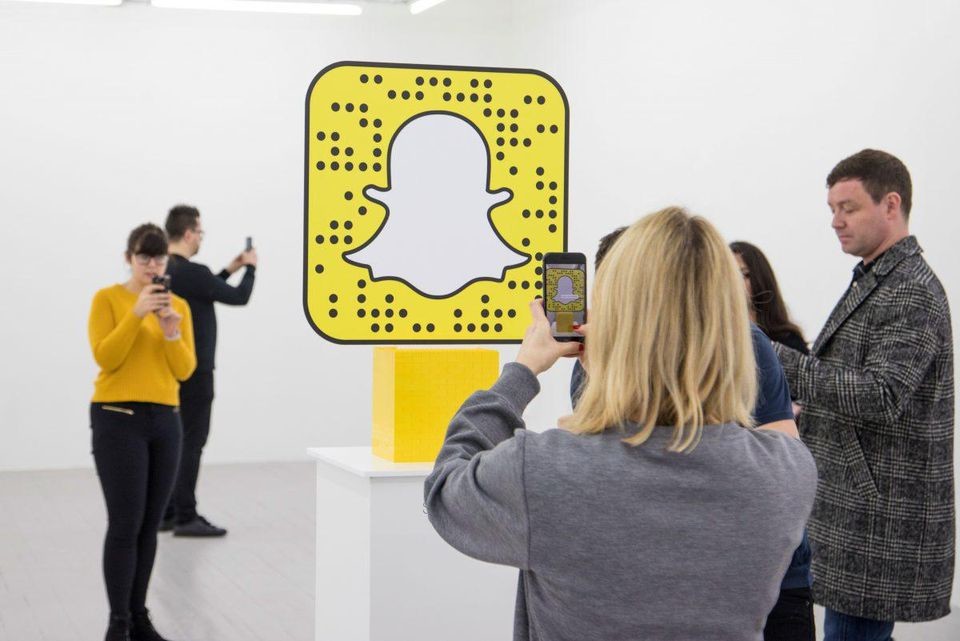 Examples of Influencer Marketing Techniques on Snapchat
You've used JustGoViral to find an influencer with a great audience on Snapchat, and you're ready to build a campaign. Start with a few of these successful marketing techniques.
Plan a Social Media Takeover
A social media takeover is a popular influencer marketing tactic. It works particularly well on platforms where content is generally fast-paced and up-to-the-minute. That makes Snapchat perfect for this.
To use a social media takeover, simply make plans to hand over your Snapchat account to your favorite influencer. They'll have free reign to create fun, engaging content that will introduce your brand to their audience.
Create a Vanity URL
You can't add clickable links to Snapchat. You also can't expect followers to remember complicated links to products or landing pages. Instead, consider creating a shortened, memorably URL that is easy to remember. This will increase the likelihood of followers heading over to your page.
Save the Best Content with Snapchat Memories
Your Snapchat content doesn't have to disappear. You can save it using Snapchat memories. Then, you can use those posts in the future. That's a real bonus if you've paid an influencer to create content you don't want to lose within 24 hours. Try combining influencer content over time to create something new for your audiences to see. You can also arrange for content you post on Snapchat to be reposted to future stories.
Take Your Audience Behind The Scenes
Social media audiences love behind-the-scenes content. It helps them to connect with your brand and gives them a sense of exclusivity. You can get even better results by engaging with an influencer who can use their popularity and talent for audience engagement to lead your behind-the-scenes tour.