Some healthcare influencers out there share useful statistics and advice, while others are just plain cool! Today's trending medical influencers are nutritionists, doctors, dentists, activists, and more. They're encouraging awareness and education across social media feeds around the world.
We commend the sharing of relevant and beneficial knowledge by influencers who are trying to just go viral. When it comes to social media, most people know that there is much false information, but few consider how much good information is also available.
When it comes to following influencers on social media, it's best to find people with informed, positive content rather than propaganda or false narratives. Sometimes, it can be challenging to determine who to follow for facts and suggestions.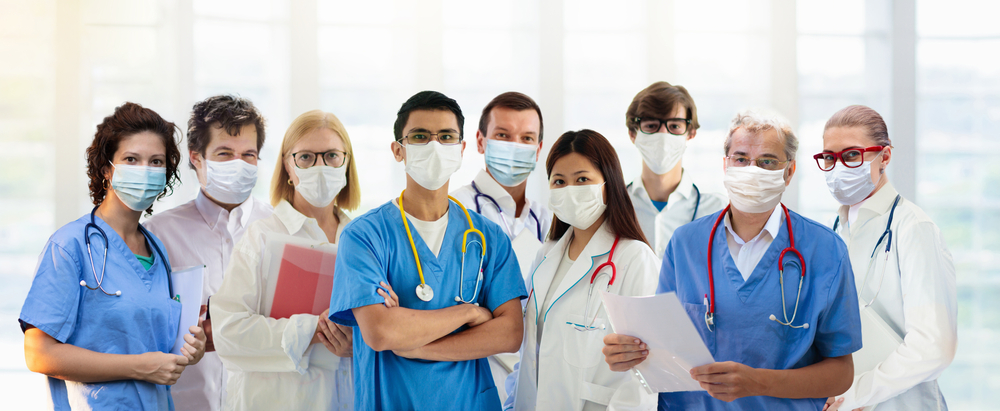 What Are Medical Influencers?
Influencers in the healthcare niche give tips, advice, and essential guidance on a wide range of topics. Physicians use their platforms to share information about everything from mental health and disease awareness to holistic medicine and preventative care.
Nurses, too, are becoming top influencers in this space, thanks to their informative posts. They're sharing honest insight into what it's like to work in this field, and they give tips on everything from the job market to becoming a nurse.
Dental experts are also top influencers, offering recommendations on how to maintain oral health and hygiene. Their posts include recipes, tricks, hacks, remedies, and most importantly, the facts. Many experts share topics that will help their audience maintain the best teeth and healthiest gums possible.

Healthcare is a huge field, and so it has produced many different influencers, each trying to occupy a specific niche. While it would be impossible to follow everyone tweeting, blogging, and posting about health, some distinct luminaries can help guide your browsing in the right direction.
---
The Who's Who of Healthcare
If you want to gain insight into the top advancements in inpatient care or social ills affecting medicine today, you might need to follow these significant figures in healthcare.
These top medical influencers are redefining healthcare through their transparency, creativity, expertise, and advocacy. Today's most popular health-conscious thought leaders use social media to share meaningful content about the medical field.
Everyone has different interests, and there's a wide range of top medical influencers out there. However, when it comes to narrowing it down to the most important names, they all share the quality of being committed to changing lives through their work.
---
Dr. Tiffany Lester
(@drtiffanylester)
Tiffany Lester is a California-based integrative doctor, creator, and writer who focuses on finding and treating the root cause of illnesses.
On her Instagram page, she shares small doses of wellness information and medicinal knowledge with her followers.
If you're looking for good vibes and positive affirmations in addition to all things wellness, Dr. Tiffany Lester is a must-follow.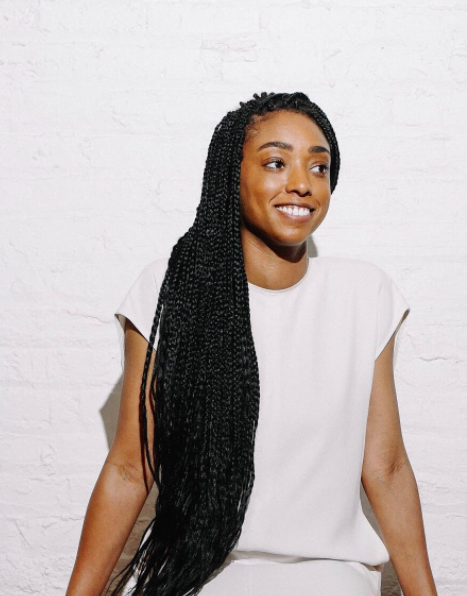 ---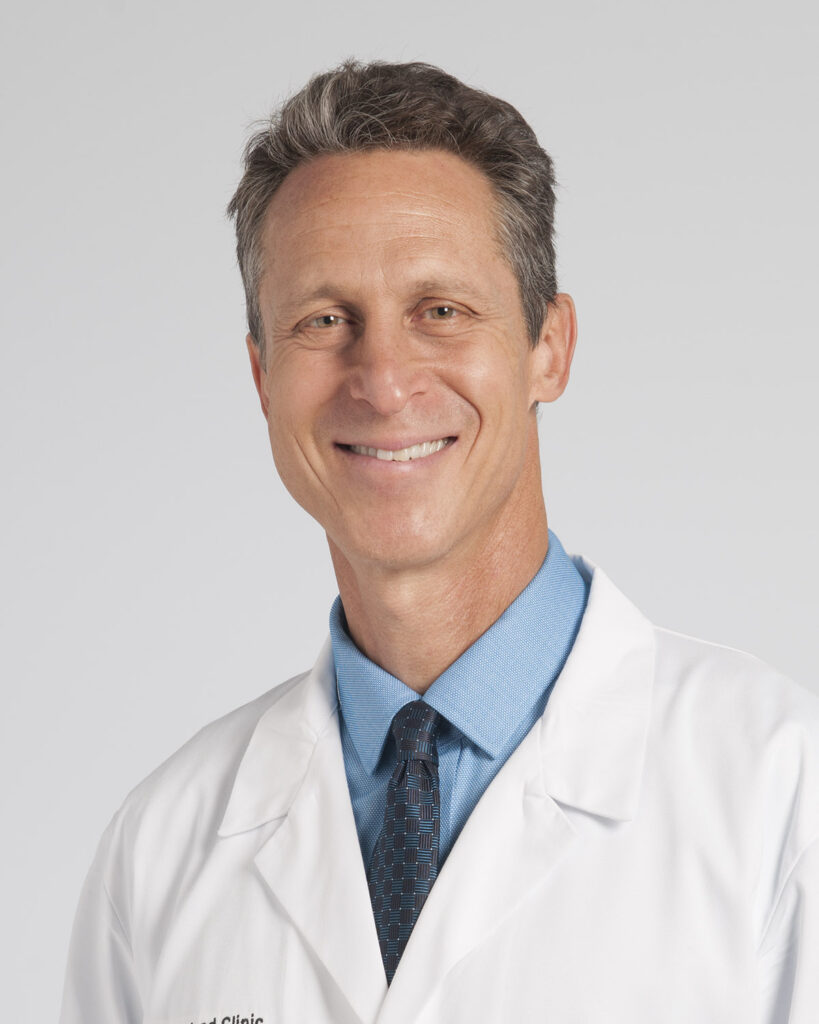 Dr. Mark Hyman (@drmarkhyman)
There is no better way to live longer and healthier lives than with the help of fourteen-times New York Times best-selling author Dr. Mark Hyman. Dr. Hyman shares content about Functional Medicine and is working to understand the root causes of chronic disease and illness.
He and his team recognize the importance of changing the food system worldwide and are constantly looking for ways to improve. Doctors like Mark Hyman are fighting for accessibility and equality.
Dr. Hyman encourages followers to change their diet and understand gut health and how a healthy body can improve overall function.
---
Dr. Mike Varshavski
(@doctor.mike)
Dr. Varshavski is one of the most popular medical influencers on Instagram, with over 4.2 million followers. He is a Board Certified FM Physician in NYC and shares content about everything from his everyday life and dog to Instagram Reels answering questions from his audience.
Varshavski often posts healthcare content about weight loss, vaccinations, and coronavirus. He is often outspoken about sharing accurate data across social media.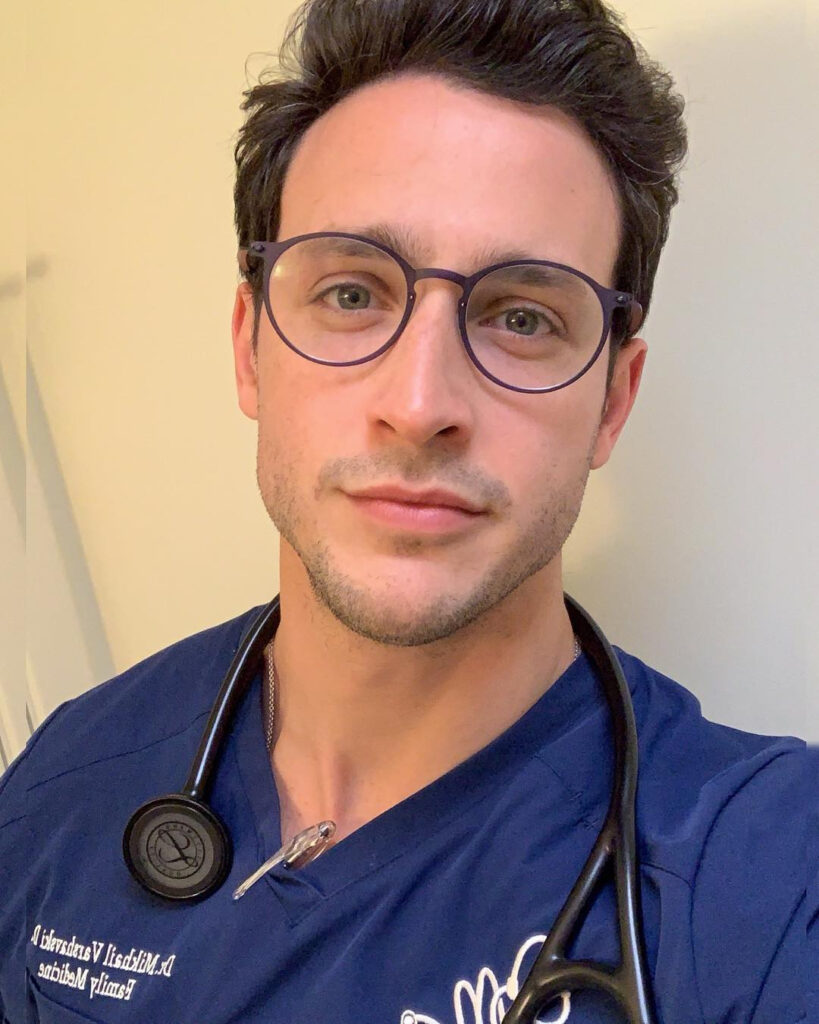 ---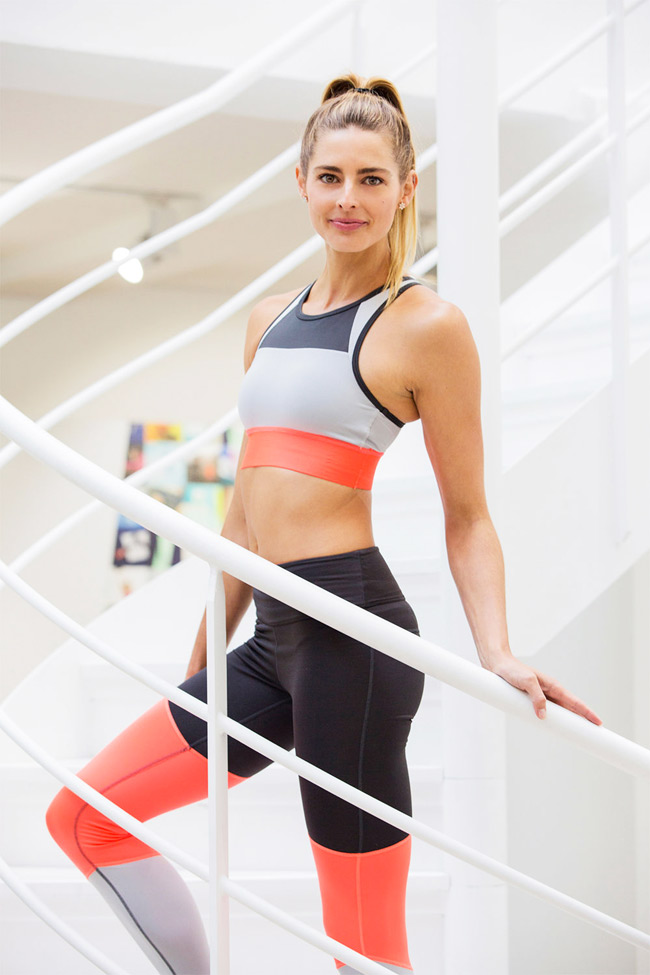 Amanda Bisk
(@amandabisk)
Amanda Bisk is all about health, wellness, and fitness. Her passion for sports comes through in her everyday work, and it's easy to understand why. Bisk started gymnastics at just three years old in Australia, and she even competed internationally while growing up.
These days, Bisk is encouraging others to get their bodies moving too. Through her app, Fresh Body Fit Mind, she makes it easy for everyone to live their fittest, healthiest lives. Bisk shares workouts, yoga poses, and motivational content on her Instagram page to help all of her followers be the best they can be.
---
Jennifer Ashton (@drjashton)
Dr. Jennifer Ashton is breaking the barriers between physician and patient with her authentic online personality. She's an Ob-Gyn, author, nutritionist, and ABC's Chief Medical Correspondent.
Dr. Ashton is spreading her knowledge across the United States and beyond. On her Instagram page, you can find everything from workout videos and information about vaccines to content exploring her love for sports and fashion, making her a great role model for women of all ages.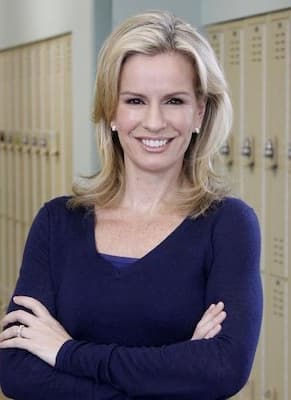 ---
Dr. Jolene Brighten (@drjolenebrighten)
Another leader in women's health is Dr. Jolene Brighten, author of Ditch the Pill, Healing Your Body Naturally After Childbirth, and many more books that focus on women's health care matters.
As a speaker and clinical educator, she is committed to bringing awareness to women's health, hormones, birth control, vitamins, and all things womanhood. Her goal is to promote a healthy and balanced lifestyle.
---
Deepak Chopra
(@deepakchopra)
A world-famous physician, author, and activist, Deepak Chopra is well known for his integrative and alternative medical approach to preventing fatal diseases and prolonging the length of your life through positive wellbeing.
Chopra regularly promotes the importance of spirituality and the mind-body connection to heal the whole body from the inside out.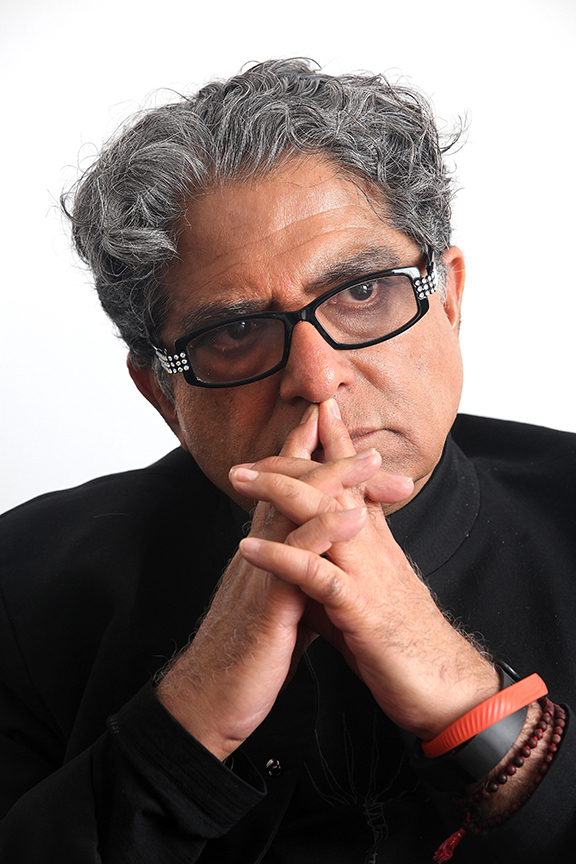 ---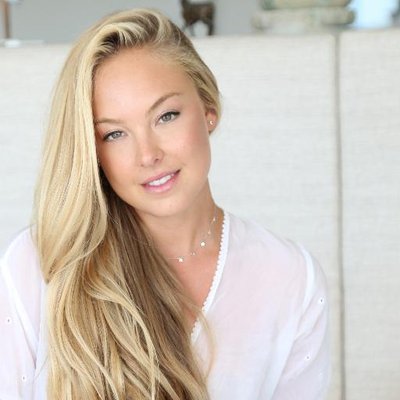 Jessica Sepel (@jshealth)
If you love content about healthy eating and a balanced diet, Jessica Sepel is a must-follow. She's a clinical nutritionist who believes in empowering others to leave dieting behind and fuel their bodies naturally with clean food and an active lifestyle.
Sepel even has a line of research-driven vitamins and supplements and a health app that makes exercising, healthy eating, and self-love easy. You can expect to see delicious and easy recipes, workout videos, and inspirational quotes to keep you motivated. When you follow Jessica Sepel, you're sure to stay focused on your health journey.
---
Zubin Damania
(@zdoggmd)
Zubin Damania uses his platform to discuss medical and systemic health problems through his comedy and parody sketches. He's a Board Certified physician with many talents, but his goal is simple — educate and inform the public on health care matters that affect us all.
Damania makes it easy to digest some of the things going on in our society today, especially regarding healthcare and politics. His comedy and parody skits help ease the confusion and frustration of trying to find accurate advice and honesty.
---
Why Should I Follow Medical Influencers?
JustGoViral is always sharing relevant information so that you can make informed decisions. If you're looking for people to follow on social media who give helpful, unbiased medical guidance, healthcare professionals should be your first go-to.
Have you ever left the doctor's office feeling confused or overwhelmed? You're not alone. Medical influencers are great people to follow because they all promote healthy lifestyles through easy-to-understand content.
Many of these influencers realize that talking to doctors can be intimidating. That's why so many of them are working hard to break down the barrier of communication between fellow doctors and their patients. Whether they share workout videos, healthy recipes, input on mental health and wellness, or vaccinations, these popular healthcare gurus have a lot to offer everyone.
Their social media pages are full of content that can help you live your best, healthiest life. The greatest thing about these healthcare professionals is that they are reputable and trustworthy sources of data. Although they're considered "influencers," they aren't on social media hoping to just go viral with their content. These practitioners and physicians understand that if they share high-quality knowledge while using their platform, they provide their followers with real help.
Thanks to several of these top medical social media influencers, a growing community is living healthier and more informed lifestyles. By promoting awareness and education, the public is more enlightened on various health topics. These professionals make it easy for their followers to learn and share the facts with those around them, helping those in need as they spread kindness on all forms of social media.
In conclusion, top medical social media influencers are excellent sources of data and statistics that promote healthy lifestyles across many different platforms. There is a wide variety of top medical influencers you can find on Instagram, Facebook, YouTube, and elsewhere. If you're looking to live a balanced life but aren't sure where to start or what resources might be available to support you along your journey, following some popular healthcare influencers will give you some great counsel needed to get started on your lifestyle changes.
You may also visit JustGoViral for insights and tips regarding which influencers are the best to follow for accurate information, workout tips, and healthy food recipes. In addition to topical content, we offer interesting interviews with notable influencers.