Ethica issues in influencer marketing. Why is influencer marketing such a winning strategy? It's all about trust. Customers trust the word of people they feel connected to more than traditional advertising. However, that doesn't mean influencer marketing is entirely unproblematic.
Many people involved in influencer marketing spend their time straddling—if not crossing—ethical lines altogether. If that continues without intervention, influencers and brands will suffer the same lack of trust as the traditional advertising space. Then, it won't matter how many posts #justgoviral. Here are some of the most pressing ethical issues influencers are facing.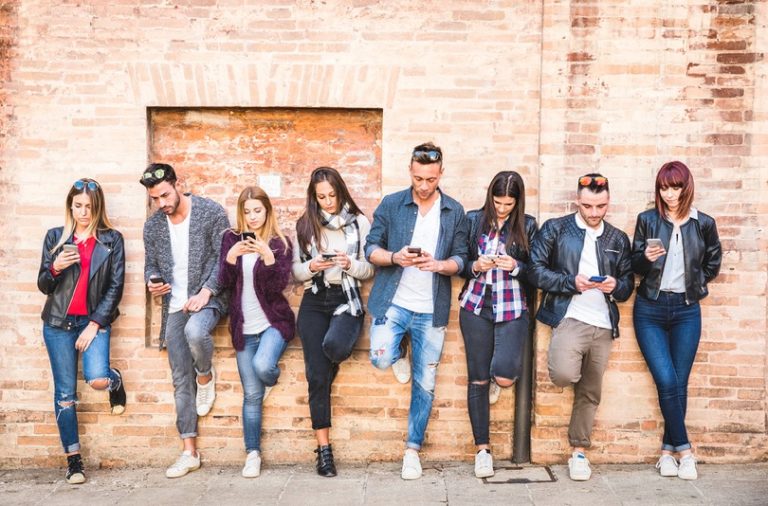 Influencers Promoting Products Without Proper Expertise Is Ist Ethical Issue
There have been several notable instances of influencers promoting products when it was clear the influencers honestly had no clue about their validity or may not have tried them at all.
One example of this involved a globally famous musician promoting a "detox tea."

Many other celebrities and influencers condemned detox-tea promoters for advertising a product associated with gastric distress and eating disorders. It isn't easy to verify whether a celebrity or influencer used the product they're promoting, but it raises a good question. Should influencers promote products when they aren't qualified to speak to any health or safety concerns?
---
Influencer content may #justgoviral when it depicts attractive people and luxurious lifestyles.
Unfortunately, without the proper context, this content can mislead followers. For example, a male fitness influencer may show a picture of himself looking very fit after using a sponsor's workout equipment for a month.
Misleading Audiences About the Benefits of Products
A customer will buy that product upon seeing the post, only to be disappointed by the results. Why? Because the post doesn't mention that the influencer also had an expensive personal trainer, extra physical training, and a customized food plan.
---
Influencer Content Doesn't Look Enough Like an Ad Is Also Among Ethical Issues
One of the biggest draws of influencer marketing may cause one of the most significant ethical issues. Influencers are seen as trustworthy because they have conversations with followers and build relationships with them. When they use their channels to promote products, their posts often read more like advice from a friend than an ad.
For brands and influencers, this is a great thing. It's much easier to get engagement and conversions like this. Unfortunately, these advertisements can lead to some ethical gray areas.
Some influencers do a better job than others in making it clear a post is sponsored. Even influencer platforms like Just Go Viral insist that posts comply with FTC guidelines regarding proper hashtags. However, the reality is that the overwhelming majority of sponsored posts on Instagram and other social media sites are not appropriately tagged.
And what if they are tagged? Someone sees a beautiful picture that's been altered to look as perfect as possible. They read the aspirational post underneath it. Then, they notice that one of many hashtags at the end of the post is #ad. The emotional impact of that ad doesn't go away.
---
Have you ever seen an influencer post that didn't seem right or having some ethical issues? You view the post and think, "That doesn't sound like something they'd say." Maybe the tone and phrasing are out of keeping with their usual manner or way of speaking.
That could be the result of a simply awkwardly worded post. However, it might also indicate that the post isn't the influencer's thoughts at all.
Brands Exert Too Much Control Over The Message
It's not unheard of for an influencer's posts to be scripted for them or for brands to provide very heavy guidance. That can take away from the authenticity of the content. Influencers who allow brands to tell them what to say could lose the respect of their audiences.
The Solution: Ensuring Ethics in Influencer Marketing
Even though the industry is hardly perfect, there are regulations and standards behind traditional advertising. Particular tactics are widely deemed highly unethical, and influencers must make certain disclosures to comply with platform policies. Influencer marketing must follow this path and continue to develop guidelines and best practices. Perhaps they should even encourage regulation that promotes ethical behavior.

Brands Should Take the Lead In Ensuring Standards Are Followed
Yes, many influencers are pretty experienced at promoting brands. They should know what is required of them to comply with guidelines and behave ethically. However, many other influencers and micro-influencers are very new to this. They need guidance, and brands should feel a sense of responsibility to provide that.
Here are some things that brands can do:
Make it clear that posts should be tagged as sponsored or ads.
Ensure that influencers use and understand products.
When seeking to promote products with the potential to impact health, financial well-being, or safety, they hold themselves to a much higher standard.
Provide influencers with media kits that include disclosures and ethical best practices.
Get to know every influencer before forming a relationship with them.

All of this may seem like a significant amount of work. However, brands must take the lead here. For some businesses, it may be advisable to outsource influencer relationship management to a platform like Just Go Viral. That way, all the items listed above will be managed by a third party.
Influencers Must Prioritize Their Audiences
Real influencers can advertise well because they have earned their audience's trust. With that trust, they can provide advice and insights about products and services while making money. That's a good thing, as long as they prioritize their audience's needs and well-being, too.
Here are some things that influencers can do:
Avoid partnerships with brands that ask them to make false claims or fail to disclose sponsored posts.
Always tag sponsored content at a bare minimum. Consider taking other steps to make it clear that a post is an ad.
Think twice about promoting products that relate to health, safety, or financial security.
Don't promote products they haven't or wouldn't use.
Be responsive and receptive to audience concerns.
---
Finally, influencers should get to know the brands that want to work with them. Read their policies, and become familiar with their social media engagement. Request a copy of their social responsibility policy, and verify that their influencer marketing approach aligns with that.