Instant Influencer marketing is the newest online marketing tactic for promoting a business brand. Influencers have the power to persuade the purchasing decisions of consumers and utilize one or more social media platforms in order to do so. Successful influencers not only know how to efficiently promote a brand, they've also already established a niche audience.
Influencer marketing is here to stay. Labeled as a trend by many, social media influencer marketing is not a trend and instead is a proven online marketing method for promoting any brand. This new social landscape is one that's expected to bring big changes for any business brand and in the very near future.
Top influencers bring in more users to social media platforms. Now that influencers are being recognized as a vital component of the social networking and marketing environment, social media platforms are taking action to support both new and experienced brand content creators. Facebook specifically plans on supporting influencers by offering to pay them $1 billion through 2022.
What Makes An Influencer Successful
While it's true that anyone can instantly become an Internet star, the high majority of influencers work hard to find their niche success. They've followed best practices, with many using platform tools to better connect with their audience. They thoroughly understand their chosen niche, they understand what it is to be a brand ambassador, and they know how to engage their audience.
For influencers to be considered successful, they also must contain certain qualities and skills. Top qualities include being personal, relatable, responsive, and consistent. Top skills include being tech-savvy, creative, and writing compelling content. Successful influencers are also consistent, respect boundaries, and very trustworthy. Surveys show that consumers positively respond to influencers they trust. Trustworthy influencers are always transparent as they have nothing to hide.
Influencers also need a supportive platform. Today's influencers provide brands with a variety of beneficial content. Influencers must have access to the promotional tools that allow them to produce the best brand content possible.
The Rise Of Nano-Influencers, Micro-Influencers
While the number of followers an influencer has is important when it comes to determining their success, this number doesn't always matter. What matters is choosing an influencer whose audience matches that of the brand. This explains why many brands have a current focus on connecting with smaller influencers.
Social media marketing influencers with 100 to 10,000 followers are labeled as nano-influencers. Micro-influencers have between 10,000 and 100,000 followers. Influencers who have a smaller following are cost-effective, tend to have higher engagement rates, and a very niche audience. Many smaller influencers concentrate on giving their followers quality content vs quantity.
Macro-influencers have built up a following of 100,000 to 1,000,000 followers. A mega-influencer, which may or may not be a celebrity influencer, has a minimum of 1,000,000 followers. Brands wanting to connect with a macro or mega-influencer must first thoroughly understand their demographic insights to ensure a proper match.
Once a consumer chooses to follow an influencer, they instantly become a part of that niche community.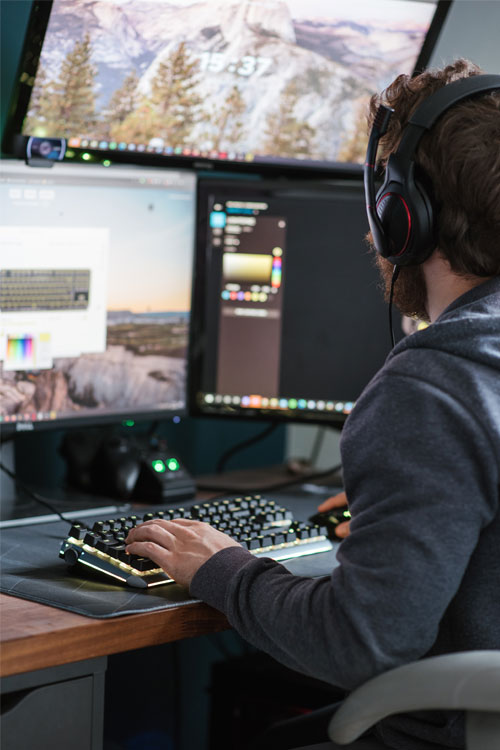 Accordingly, leading social media channels understand the importance of enticing influencers to market on their platform.
Influencer Platforms
Top social media platforms consumers are using Facebook, Twitter, YouTube, and Instagram to connect with one or more marketing influencers. As more brands begin to focus their attention on using influencers for promotional reasons, platforms are beginning to compete with each other. They're figuring out ways on how they can entice influencers to use their platform vs their competitors.
Facebook is not yet well known as a platform that fully supports online marketing influencers. A recent survey shows 46% of social media users believe Facebook is a useful social media channel. Compared to YouTube's 70% and Instagram's 89%, Facebook isn't being recognized as a leading marketing platform that supports influencers. That will soon change.
Facebook is now on a mission to shift the mindset of both influencers and social media users. The platform is taking what it deems as necessary actions to make its platform a true rival.
Why Facebook Is Trying To Buy Instant Influencer Success
Facebook CEO and co-founder Mark Zuckerberg recently announced his plans to pay influencers $1 billion through 2022. Zuckerberg recognizes the value influencers bring and accordingly wants to build platforms that make it easy for influencers to earn a living. His intention to ensure Facebook gets its fair share of influencers has put other social media marketing platforms on notice.
As with every social media platform offering influencer services, Facebook is doing what's necessary to protect its social territory. By adopting a new format Facebook is doing what it needs to do to effectively compete with other top influencer platforms. Zuckerberg's strategy of trying to buy instant influencer success also supports a broader revenue mix for Facebook.
Many brands view Facebook's platform as one that targets the older demographic. This relates to many brands only using Facebook as a marketing option when reach and brand awareness are primary goals. Facebook is trying to change this perception. While many brands find success marketing to people 50 and up using Facebook's current marketing platform, Facebook's new focus on incorporating influencers puts a whole new spotlight on the company.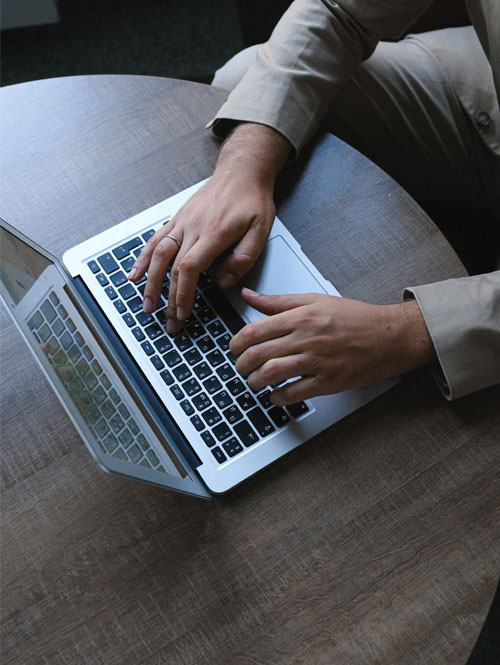 The amount of money offered has caught the attention of promotional influencers, making many consider if Facebook is the right platform for them. Interested influencers who sign up are mainly paid through shared ad revenue. Many more will receive bonuses for hitting specific milestones. The social giant is also offering influencers the opportunity to request money from their followers, as well as the opportunity to sell branded products.
Facebook's bold tactics are sure to entice many up-and-coming influencers. Many will take this opportunity to find out if working as a promotional influencer is indeed the right choice for them. Many more are looking for the chance to claim their niche instantly. They understand this marketing method will only continue to grow and want to make sure they've properly established themselves as professional influencers.
Facebook will build new platforms specifically for influencers to market their brands. It also wants influencers to utilize its new marketing products. Maybe even become dependent on them as the $1 billion plan will run until the end of 2022. Creativity will be a main focus for Facebook's new influencer platform. Zuckerberg states, "Investing in creators isn't new for us, but I'm excited to expand this work over time."
Zuckerberg believes that if he creates a platform that supports creativeness, influencers will earn more money when posting content. His intent to build a broader creator economy means influencers will gain access to more creative services. In turn, these services will provide influencers with new and more ways to connect with their audiences.
When it comes to whether or not Zuckerberg's plan to bring in Facebook's fair share of influences will work, it's a wait-and-see game. It's difficult, if not impossible, to determine whether Facebook's platform offerings will indeed equal influencer success. While a small percentage of influencers are loyal to their current platform(s), most are always on the lookout for new marketing opportunities.
Influencers are quickly becoming an essential part of driving engagement to a particular social media platform. And every social media marketing channel fully understands this. Influencer marketing will become a permanent advertising option for brands. Facebook is currently doing what's necessary to prove its usefulness to the influencer community. It's offering instant success.
Platform Comparison
Influencers first appeared in the early-2010s by sharing their messages on top social media platforms. Although many groundbreaking influencers found their digital fame in these early years, there were very few opportunities for making money. Since influencers had to figure out how to make a living in other ways, many decided it wasn't worth the time.
YouTube was one of the first platforms to offer influencers shared ad revenue. YouTube understood the importance of this up-and-coming new way to connect with online users. As of today, YouTube's ad revenue-sharing program is still the most lucrative offer of influencer monetization available. Top YouTube influencers earn millions.
TikTok was next, introducing its monetization features to the world. TikTok offered influencers the chance to earn tips from their live streams, set up brand deals through their in-house marketplace, and the opportunity to join the company's Creator Fund. This was the beginning of the online social community's understanding of what an influencer is really worth.
Snapchat pays an even million to the creator who provides the platform with its top-performing video of the day. Instagram is currently offering bonuses to top influencers on an invite-only basis.
Bottom Line
Social media platforms are doing what's necessary to lure influencers in their direction. Zuckerberg's plans of developing a new influencer platform are in the works. He knows what it takes to effectively compete with other top social media marketing platforms, and is why he's wooing influencers to the Facebook platform by using a variety of financial incentives.
The plan will likely bring in a good percentage of new influencer talent. Time will tell whether it's enough to keep them on Facebook's new influencer platform.