More brands than ever are reaching out to Beauty influencers with hopes of creating successful partnerships. They not only want to connect with a professional who can promote what they're selling, they also want access to their already established audience. To date, influencers are the most dependable and predictable means of investment for brands.
Social media influencers must choose niches that drive their passion. Properly prepared influencers are more likely to find success choosing a niche that excites them. Top influencer niches include travel, fashion, business, luxury, animals, health and fitness, gaming, and beauty.
In 2021, the global beauty industry market was valued at $511 billion. This personal care market will continue to grow, with predictions that it will be a $717 billion dollar industry within the next three years. A good portion of this growth is due to social media beauty marketing. Beauty brand marketing tactics now include utilizing the professional services of social media influencers.
As professional promoters, beauty influencers already have a following. They've already built and continue to build their audience for engagement and they do this by establishing trust. Authentic influencers are more likely to succeed as trustworthiness is the number one trait followers look for in a professional influencer.
Beauty Influencers
Beauty influencers are experts in the field of makeup, hair styling, hair care, nail care, skincare, and fashion. Influencers who specialize in the beauty niche mainly market to teenagers and women in their 20s and 30s. Nearly 65% of all women state they follow beauty influencers on social media.
Nearly three-quarters of teenagers trust influencers more than they do celebrity endorsers. Nearly half of today's consumers rely on a professional influencer's recommendation when shopping for beauty products. Brands that make the right influencer connections can expect a professional beauty influencer to have a serious impact on their brand.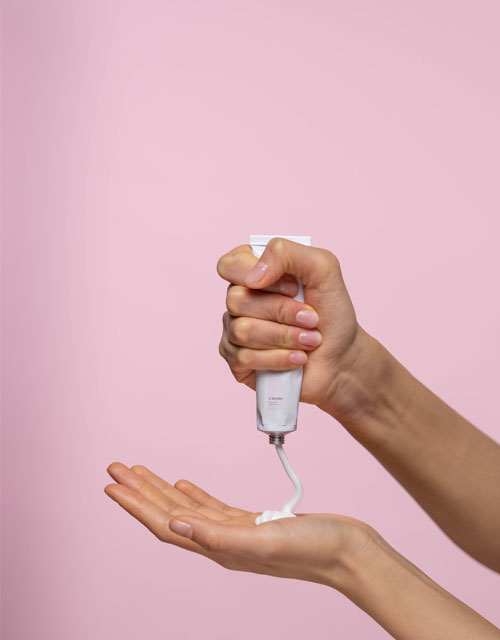 Audience size matters when it comes to relatability and approachability. While many beauty brands are looking for influencers who have the largest audience, others are looking for nano-influencers and micro-influencers. Beauty nano-influencers have a following between 100 and 100,000 people. Beauty micro-influencers have a following between 10,000 and 100,000 people.
Beauty influencers with smaller audiences tend to spend more time connecting with their followers. This deeper level of investment leads to a higher engagement rate. Smaller beauty influencers are also more likely to accept offers from brands they truly enjoy using, making them excited to share their chosen beauty products with their audience. Sephora and Gillette are two brand examples that found success using nano and micro-influencers.
Beauty brands are significantly benefitting from using the personal recommendations of a professional beauty influencer to help drive sales. Beauty influencers are compensated in a variety of ways. Cash, free products, shared ad revenue, and affiliate partnerships are most common.
What Beauty Brands Want
Beauty brands look for beauty influencers to personalize their marketing messages. Top criteria include having a niche audience, a high engagement rate, posting only high-quality content, being 100% authentic, having high values, and being relatable. Brands want to choose an influencer who already knows how to interact with their audience, as this increases their visibility, as well as their social media presence.
Brands may select beauty influencers who specialize in one beauty topic or multiple beauty topics. Influencers focusing on one beauty topic must be exceptional in their expertise. Mostly, beauty brands want to connect with influencers who have the confidence and articulation necessary to capture and hold the attention of their audience.
Beauty brands that connect with the right beauty influencer are highly likely to experience an increase in sales. Beauty influencers already have an established audience, offering brands new leads that help boost sales conversions. Beauty influencers are powerful tools for driving sales. The impact of influencer marketing on beauty brands is expected to increase by 27% in 2022.
Beauty brands rely on influencers to give their followers unique experiences. Beauty promotion greatly relies on aesthetics so beauty influencers must be able to create visually pleasing content. Consumers are more likely to respond to beauty influencers who place a large emphasis on providing their audience with specialized beauty-related content.
Viral content is often a goal and requires beauty influencers to create small pieces of positive content that creatively stand out.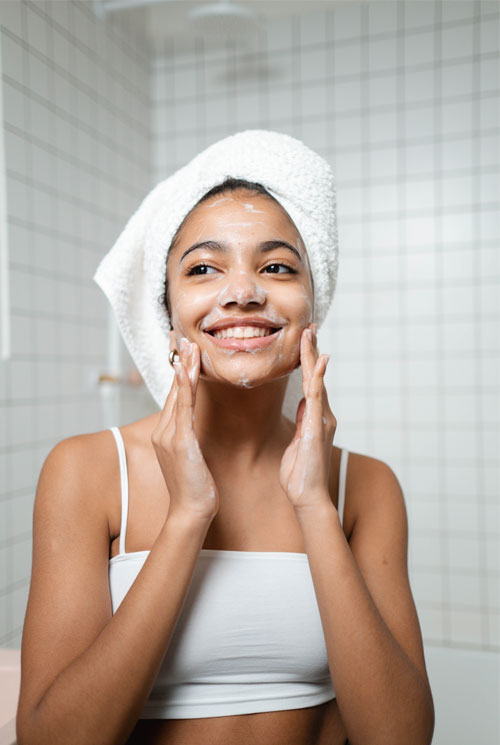 Beauty Influencers Product Demonstrations
Beauty influencers must utilize innovative ways to promote a variety of beauty-related products to keep their audience repeatedly engaged. Popular demonstration options include brand tutorials, sharing personal experiences, posting honest product reviews, giving beauty tips and tricks, and displaying a complete makeup look with a list of beauty products used.
Beauty influencers may also promote sponsored giveaways to get followers excited about using a particular brand's beauty products. Or they may create a simple video highlighting a favorite beauty product. Unboxing videos still remain one of the more popular marketing tactics as audiences love the excitement of a surprise. Some brands will pay beauty influencers to attend events focused on raising brand awareness.
Facebook Live is the preferred marketing option for many of Facebook's beauty influencers. Facebook Live makes the process of educating, inspiring, and entertaining a beauty influencer's followers simple. Influencers use the camera on their computer or mobile device to broadcast to their audience in real-time.
Broadcasting live allows influencers to engage with their audience as they're filming. Followers can watch on any device and are encouraged to react, comment, and share.
Facebook's Influencer Platform
Beauty influencers decide which promotional platform best supports their ability to effectively promote a brand's products and/or services to their followers. Facebook is still the most popular social network due to its number of everyday users. Facebook's platform is well-known as one that connects friends and family. It's also well known for its Business Pages. With nearly three billion active users the social media giant continues to dominate.
Facebook is proving to be a powerful tool for beauty brands. The platform supports community building, and the wide range of age groups allows for a diversified beauty audience. Facebook is community-focused, encouraging consumers to post their thoughts, offer their opinion, ask questions, engage.
Major Beauty Influencers Based On Facebook Fans
Facebook Fans are users who Like a particular Facebook page. Users who Like a page will automatically Follow it, meaning they'll receive updates, link posts, and invite invitations related to the page. Facebook offers a wide mix of influencers on its leading social media platform.
Rihanna – 102.8 million Followers
J.LO – 59.6 million Followers
Ariana Grande – 43.9 million Followers
Kim Kardashian – 33.9 million Followers
Katrina KAIF – 34.3 million Followers
Kylie Jenner – 33 million Followers
Khloe Kardashian – 24.4 million Followers
Sergio AGUERO – 22.7 million Followers
Kendall Jenner – 22 million Followers
HALSEY – 8.6 million Followers
joeyking – 7.9 million Followers
ROSALIA – 7.1 million Followers
Gigi Hadid – 5.7 million Followers
Millie Bobby Brown – 4.7 million Followers
Bretmanrock – 4.4 million Followers
Charli D'amelio – 2.7 million Followers
Hailey Baldwin – 1.5 million Followers
Dixie D'amelio – 1.2 million Followers
Heading TitleInfluencer Marketing on Facebook
Facebook is looking to win over influencers, making it a top competitor for social media marketing. Facebook co-founder and CEO Mark Zuckerberg plans to pay out $1 billion to influencers who create content on its platform in 2022. New initiatives to pay incoming influencers include bonuses for hitting certain milestones.
The intent to lure social media influencers to Facebook's platform ensures Facebook gets its fair share of influencers. The social media giant wants to maintain its online dominance in the social market and Zuckerberg is taking the necessary actions to make it happen. He understands the importance of creating an influencer platform that supports an influencer's ability to earn a living.
Facebook's new influencer platform will be highly focused on creativity. Influencers need access to the online tools and resources that allow them to innovatively promote what they're selling. As influencers become more abundant, it will take more for them to differentiate themselves from the rest. Creativity is key for allowing influencers to stand out and get noticed.
Beauty Brand Connections
Beauty brands currently looking to connect with the right beauty influencer include Ibeauty, Berla Beauty, The Unbranded Makeup, Just Skincare, Farmasi, Victoriahhs Vanity, Luxuriant Hairs, Beauty And The City, La Beauté, Kay CBD Skincare, Bee Adored Cosmetics, She's A Beaut Beauty, Ch's Store, Daily Aid Co, Two Figs Farm, White With Style, Aries, Eyebrow, Platinum Deluxe Cosmetics, Xo Brown GirlSeven Heart Spa, Beltran Laboratories, Bliss, MaskerAide, Babe Cosmetics, Earth Harbor, TULA Skincare, BK Beauty, LARITZY, Cosmetics, BOOM by Cindy Joseph, Beysis, Lash Factory, Burmese Dream, Perfect Locks, The Original Makeup Eraser, Coastal Scents, Kraken Cosmetics, MOTD Cosmetics, BECCA Cosmetics, Elizabeth Mott, and Tarte Cosmetics.
Conclusion
Beauty brands are looking to connect with influencers who know how to successfully market their products. The right partnerships can prove to be extremely lucrative for both parties. Facebook is currently creating an influencer platform to capture the attention of both new and established beauty influencers, giving Facebook fans a larger selection of beauty influencer options to follow.
Social marketing platforms are evolving, making them a more shoppable option for today's beauty consumers.