Hi Hayley, please tell us a bit about your background.
I am Hayley Brown a single mother that is a qualified sign language interpreter. During the coronavirus pandemic, I decided to really up my fitness levels and also completed level two personal training qualification. I hope to complete my full qualification this year. I live in the Midlands with my two beautiful daughters Kyla and Ava. Kyla is 15 and has started her own jewelry company and is about to be signed with a modeling agency. Ava is eight years old and loves singing and dancing which we do every week on our Instagram page. I have a beautifully strong family that loves to entertain and positively energize people.
How did You get your start as an influencer and how did you decide on industry focus?
I had wanted to create a social media platform or blog for many years. I wanted to create a Time Capsule of my thought's feelings and experiences for my children to look back at and know me as a person of who I was. This is a result of losing my mother at 25 and having no footage of her to this day still bothers me. During the coronavirus pandemic, it gave me the opportunity to spend the time I needed developing a page that was unique and specific for a certain targeted audience.
Due to having so much free time during this pandemic, I was able to invest at least 3 to 4 hours a day on the Instagram page.
There was a huge scope for me to work with as there were so little few sign language interpreters present on social media. During the lockdown, the deaf community also turned to more social media platforms which meant that my audience was ready and waiting. There is a huge lack of accessibility for things such as social media content and I was able to provide the access. My content was also well received by the hearing community as it always wondered about sign language or was attempting to learn sign language themselves. During the pandemic, a lot of people turn to learn a new skill sign language was one of them for many.
It was also becoming abundantly clear that fitness and well-being were extremely important during 2020 and 2021 however it became also clear the deaf community had little access to fitness motivation and fitness content or information.
My only hesitation during setting up this blog was the feeling like there was no one I could relate my content to and also the impact it was going to have within my profession. I have to adhere to a code of ethics within the interpreting profession that means keeping a professional Boundary. However, during the pandemic, I felt a strong urge to just follow my heart and trust that my professional obligations were not going to be disrupted.
---
Where do you get the ideas for your content?

I feel like my ideas for content always come to me in the morning just after I've opened my eyes. This is when I will make notes whether it be journaling my thoughts or doc down ideas for potential videos.

I've also been guided by the audience by asking them what it is they want to see more of.
I was always advised to have a person of interest that I could relate to on Instagram. After finding my person who was also my online personal trainer and gives me ideas of how to energise my audience. I felt inspired by her content and wanted to create similar content that was accessible to the deaf community and my audience. Her name is Tailiah and she has since created the most amazing community and business on Instagram. She inspires me daily to focus on myself but also gives me ideas of how to energies my audience.
---
How do you choose which brands to work with?
I have only managed to work with a few brands as my work schedule has been tight. I would only work with a brand that incorporates the healthy living and healthy mind elements I want to include in my post. I get strong recognition from my audience for being real and transparent. I hope that continues and will Endeavour to maintain the trust I have with my audience by only working with brands that I also trust. I feel the element of trust within this influencing industry is extremely important and valuable. It takes a lot of time to build up and shouldn't be jeopardized by working with brands that you don't trust.
---
How has Your life changed since becoming an influencer?
-in front of the camera I am more confident which has helped me professionally with remote interpreting.
-I have become more comfortable in seeing myself without make-up and not cherry-picking flaws in my appearance.
-my signing ability has developed more confidently as I am using it on a daily basis and through means of enjoyment.
-my physique has gained more muscle as I am on a fitness journey to build a body for life. This has massively improved my overall health.
-the Vlog has held me accountable for being committed to becoming strong and healthy this has given me an element of work ethic and determination. The support I get from the community on my page has undoubtedly given me the push I needed.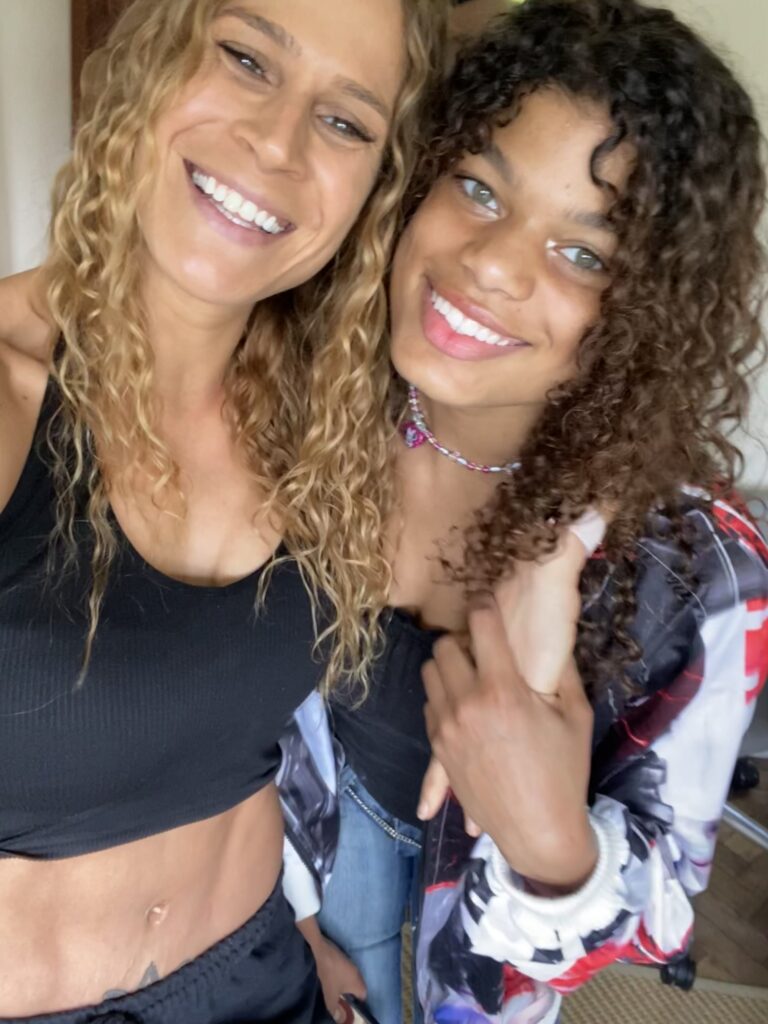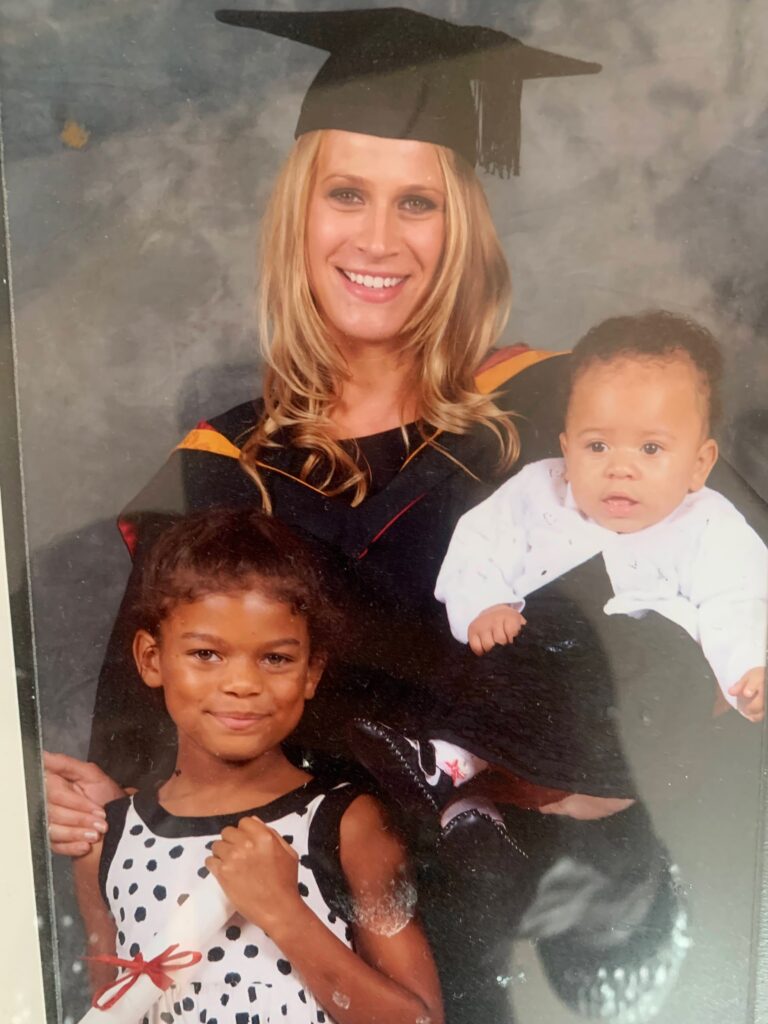 -I've connected with many other fitness influences that inspire me but also have become a friend. This has given me a feeling of community and connection in an isolated period of our lives.
-my fitness schedule has massively enhanced my mental health and my ability to cope with a challenging year. Reflecting on what I've learned through this fitness page I will carry with me for the rest of my life.
• Direction

-before lockdown, I very much struggled with a professional direction not knowing what areas I wanted to specify. I have since seen a vision of what I want to create professionally throughout my career. Social media really does give you a perspective that is broader and ambitious.

-I am clear that sport and fitness is a way in which I want to pour positive energy into a community that lacks access ability to search for energy.

-I feel that going down this road I have opened up opportunities for myself and others to really develop something monumental for breaking down barriers and building awareness.

-It has given me the desire and the drive to pursue my overall ultimate dream. That is to become a professional blogger that is sponsored to travel the world so that I can relay my thoughts feelings and perceptions of my travels through a vlog. The dream is to live in a forest with a tribe or community of indigenous people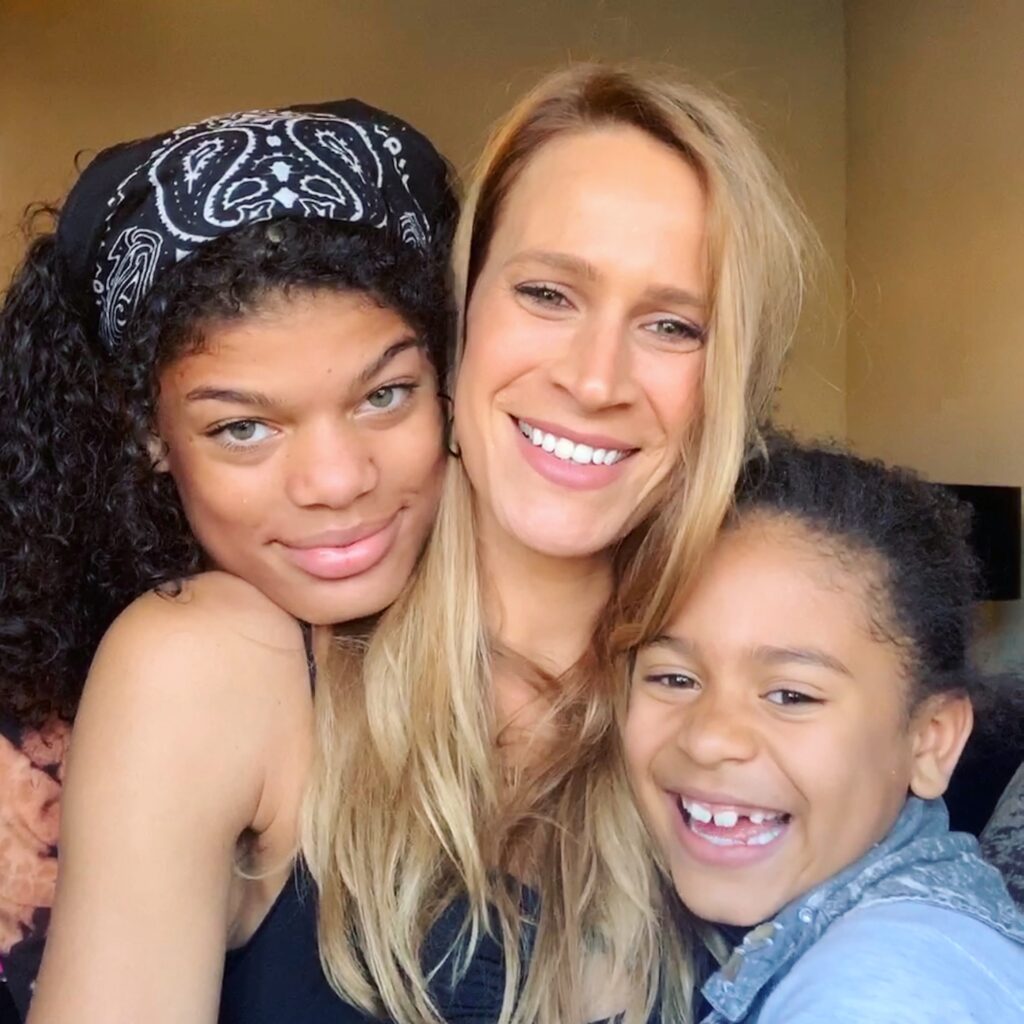 What's been Your biggest challenge as an influencer?
In the beginning, I would say dealing with the anxiety you felt before you posted was the biggest challenge. I would always second-guess myself and if a post wasn't successful, you would be extremely disheartened. Internalizing these feelings and not processing them adequately could lead to me becoming down or unmotivated. This would then massively show in my videos and I would struggle to create something uplifting.
Since lockdown has ended And Work has returned to normal, I have found it difficult to find the time and motivation to put in the hours that is required to build my influencing business. However remote life has made it something that is possible I just need to be more disciplined in delegating my time.
---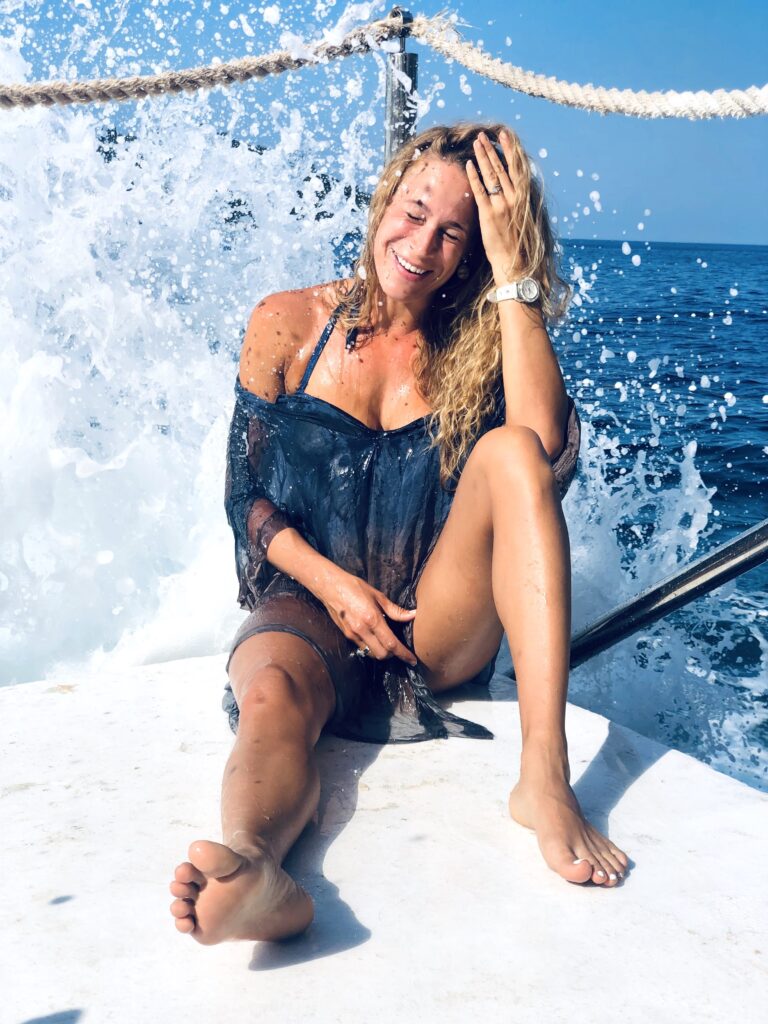 How did you build that loyalty with followers?
You hear it continuously with influences that consistency is so important when developing loyalty with followers. This is because it is true I think that in order for people to invest in following you you have to be consistent in your investment in producing quality that they are going to feed off.
I also feel that I built up loyalty by showing my draw an edited self on many occasions. This has to be done in a way that isn't manipulative and sincerity is projected.
Producing content that is of great value to the audience whether that be ideas for food that they want or help with sign language means that I will continue to get loyalty from followers.
How did you grow your channel?
I developed a strategy that required me to spend at least three hours a day on Instagram in addition to producing a post of high quality. I hope to break down the stress today and talk about this in more depth when I get to a higher audience. In order for the deaf community to have some real insight in how to build an Instagram page.
What is your advice for creating an authentic audience on social media? How did you get the ball first rolling?
I have tried for many years to build a page surrounding my children and family life, but this was a saturated setting and I was not able to reach the engagement that was required to grow. I feel it is extremely important to understand that Instagram is full of so many influences that you really have to dig deep to discover what it is that significant or different about you and what you have to offer.
I do not feel that you're able to do this unless you have been through a certain journey in your life that's allowed you to really discover who you are and have a strong identity. Build on doing some real soul-searching and understanding what your gift is. I believe everyone has a gift (mine is communication) but understanding what your gift is, is the first step to knowing what you can offer.
---
Do you feel that your online life reflects who you are as a person, or do you feel like you have an internet "persona," to a degree?

I feel that everything her project on Instagram is me to an extent however how it is interpreted through the eyes of my audience can't truly reflect me as a person. I hope this is clear because it's hard to understand. For example, if a person walks into a room the atmosphere can change. If that same person is speaking through a 2-D screen the atmosphere is not affected in the same way.

I have always wanted to project a sincere and transparent version of myself however it would be irresponsible of me to expose private and sensitive aspects of mine and my children's life. With that in mind, I would say that what is projected is definitely an edited highlighted version of me.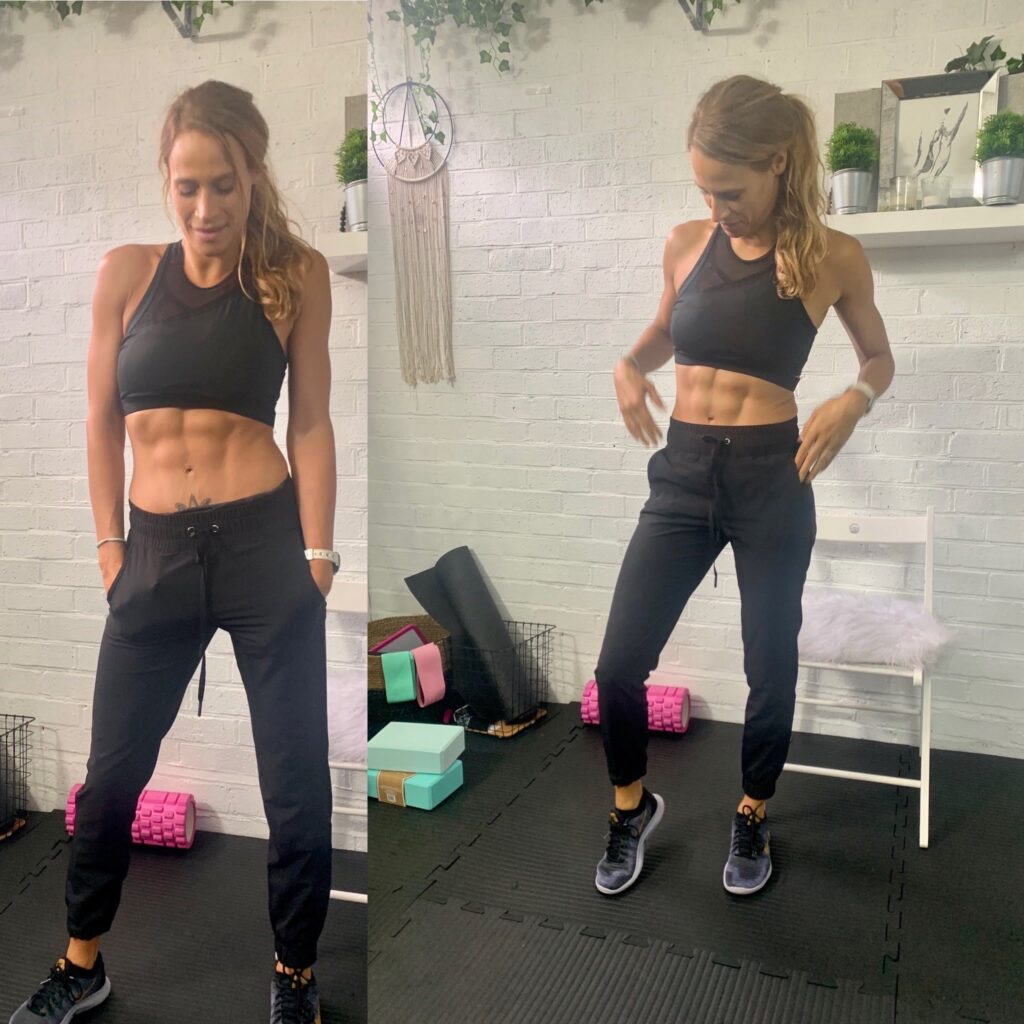 ---
What is the best piece of advice that you were ever given?
The best bit of advice I was given was a question when someone asked me what my gift was? This led me to reflect on what I know I am able to do and achieve.
Do you predict any shift in influencer marketing in the coming future?
Yes, I believe that the influence market is going to have to shift in order to create accessible content. The deaf community has been fighting for this for some time and I feel like slowly influencers culture will adopt more inclusivity. I also believe that marketing strategies are going to have to think about their inclusivity when placing their campaigns. This undoubtedly will just end up like a tick box exercise where companies choose a disabled advocate influencer in order to tick a box.
What do you think is most misunderstood about influencer marketing?
There is a real stigma attached to people that work on their phones or are on social media. I understand why this has developed as social media is very consuming and very addictive and massively can impede someone's mental health. But as a creative, I often wonder why those perceptions exist because if I was holding a camera or a paintbrush, the perception wouldn't be as negative. That doesn't mean that when my children ask me to get off my phone, I don't feel guilty. But in the back of my mind, I think if I was holding a paintbrush, or a camera would still make me feel guilty.
My family at first took some getting used to me blogging and having my camera out a lot. They are now extremely supportive of anything I am doing via social media on my phone as they have seen the positive impact it had on my career and me as a person.
I also feel that they see that it has great potential to be something for the family to use in the future.
Overall I feel that my influencers journey has helped me grow as a person and giving me a real drive to pursue many ambitions that I wish to achieve.